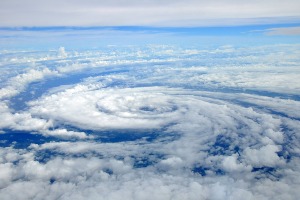 Would you say hurricanes are stronger than tropical cyclones? The answer is yes, the difference between them is destructive power and wind speed.
Hurricanes form when the cold air currents and hot air currents start making the hurricane gain strength and go through different phases before the final hurricanes form.
Tropical cyclones have wind speeds that range from 63 to 117 km/hours. The faster the wind speeds are, the closer it becomes a hurricane. It is considered a hurricane when the velocity reaches 119 km/hours.
We all have seen images of the damages and consequences that can be caused by hurricanes with their powerful winds.
Not all hurricanes are the same; there are some that have more strength and cause damages more severe than others. This is why a system is created to divide these hurricanes by category. This way people know what is coming and what precautions they have to take before the hurricane occurs.
[Source: ecologiaverde.com]