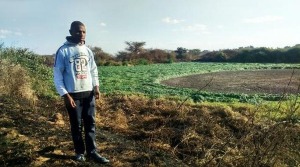 Zimbabwean high school student, Macdonald Chirara recently developed a device to power his community with waste.
In rural areas, electricity shortages are common. Chirara's community relies on firewood as a source of energy during shortages. This practice leads to deforestation and contributes to global climate change. In hopes to guide his community towards an eco-friendly alternative for energy, Chirara has learned how to generate electricity using biodegradable products.
In his experiment, Chirara constructed a prototype generator consisting of a heat sink, thermo-electric generator, gas tube, and biodigester. This device converts organic waste such as animal excrement and invasive plant material into biogas for the production of electricity. With his small set-up, Chirara generated 1.5 volts of electricity, illustrating the potential of his innovation.
In describing the impact of his technology on his community, Chirara said, "Biogas has the potential to provide clean renewable energy and to facilitate sustainable development of [an] energy supply for Zimbabwe and Africa at large."
Biogas converters can provide for rural households. Additionally, it can serve as the main energy source for areas outside the national grid or as a backup supply for urban areas.
The Society for Science recognized Chirara for his outstanding innovation. Along with 20 other young innovative scientists, Chirara was awarded $500 and acknowledged for his scientific service to the community. Though his invention and discovery may seem insignificant now, his work has the potential to shift the course of the planet's conditions for better.
Chirara's work has made his community more sustainable and has the potential to provide for other rural communities, decrease carbon emissions, and help slow down global climate change.
[Source: ScienceNews]