The Unsolved Mystery of the Rarest form of Lightning
by Aissata Bah, age 10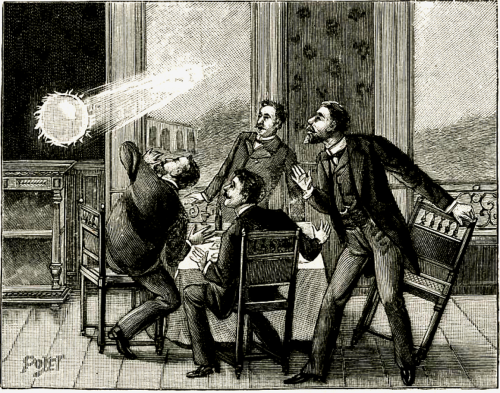 Did you know that there is a kind of lightning called ball lightning? It does exist but it is really rare.
Ball lightning, also known as globe lightning, appears as a floating sphere with lightning coming out of it. Ball lightning ranges in color from blue to orange to yellow but is only visible for a few seconds. Sometimes it has a hissing sound and a bad odor.
People have speculated about ball lightning for centuries. One of the first times that ball lightning was sighted happened in 1638 when a "great ball of fire" flew through a church window in England, according to National Geographic. Some people think that ball lightning occurrences are hallucinations but most scientists think that it is real even if they don't know what causes it.
Scientists believe that there are several possible causes for ball lightning. One theory is that it is caused by the reaction between oxygen and vaporized elements in the soil when regular lightning strikes the ground. Ball lightning has also been seen during earthquakes when electrical charges are released from the rocks after a seismic wave. Glass may also cause ball lightning when ions from the atmosphere accumulate on window surfaces, making an electrical field. Additionally, in 2016, scientists published a report indicating that microwave radiation was produced when lightning hits the soil, possibly resulting in ball lightning.
Ball lightning is very rare and is not seen often. But if you ever see a big ball of light during a storm, consider yourself very lucky! It might just be ball lightning.
[Sources: National Geographic; physics.aps.org]