America has had a long history of racial discrimination. Various unfair practices have been implemented into society, changing the course of success for hundreds of communities, and especially for people of color.
Redlining was an infamously known housing and community policy applied in the 1900s. It was used as a method to distinguish areas as 'red' or dangerous, as opposed to 'green', which were safe. However, this practice was mainly utilized to target ethnic communities as it often disproportionately suppressed or disenfranchised them through biasedly labeling and categorizing them as "high risk." Although redlining is a prohibited policy today the effects of its implementation are still apparent.
Recent studies have shown a correlation between previously redlined communities with health risks that residents may face in an area. Specifically, research consolidates the idea that residents from neighborhoods once labeled "high risk" are more than twice as likely to suffer from asthma-related health problems.
Additionally, studies combined from the University of California – Berkeley and University of California – San Francisco have determined that higher levels of air pollution caused by diesel engine exhaust exist in redlined neighborhoods. This diesel air pollution, in turn, may lead to respiratory problems for residents in the area.
Based on data of redlining maps from the 1930s and 1940s, Anthony Nardone, a medical student in the UC Berkeley – UCSF Joint Medical Program says, "[These maps] are still predictive of not only who lives in a neighborhood, but also what kind of health problems they are experiencing."
In an analysis of previously redlined communities involving eight California cities – San Francisco, San Jose, Oakland, Sacramento, Stockton, Fresno, Los Angeles, and San Diego – Nardone used Home Owners Loans Corporation (HOLC) redlining scores to survey individuals in the area. This ultimately identified individual census tracts, which were later evaluated in air quality and health of individuals through comparisons with a statewide database.
Nardone's studies discovered that residents of negatively rated redlined neighborhoods visited emergency rooms for asthma problems 2.4 times more than those of positively rated neighborhoods. Additionally, redlined neighborhoods labeled as "high risk" averaged diesel air pollution values twice as high as "low risk" neighborhoods.
Although diesel exhaust is linked to asthma, researchers suggest that it isn't the only factor that causes disproportionate asthma outcomes between differently rated neighborhoods. Factors such as poverty, crime, and stigma that come with living in "high risk" redlined neighborhoods play a role as well. These components act as psychosocial stressors on the lives of people.
John Balmes, director of the UC Berkeley – UCSF Joint Medical Program, who also helped Nardone on this study, says, "If I had to say what's the most important cause of health disparities in the U.S. and around the world, it's poverty."
Though redlining data gives insight into the disproportionate diesel air pollution and health risks people face in different communities, this study overall uncovers and sheds light on the fundamental underlying issue of poverty.
[Source: US News]
---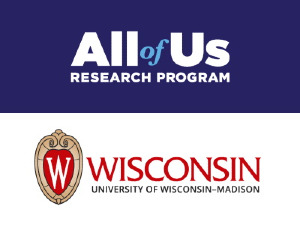 You too can help advance health research. The UW-Madison All of Us Research campaign aims to gather health data from more than one million people in order to advance precision medicine research. To find out how you can participate, click here.