Apple's Efforts to Curb Child Labor Fall Short
by Yoanna Hoskins, age 15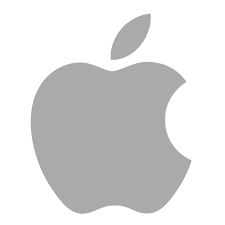 Apple is a huge multi-million-dollar electronics company that sells devices ranging from phones, to Macbooks, to operating systems. The Apple company works with many different companies around the world.
But despite Apple's worldwide reputation, recent reports highlight the company's troubling ties with suppliers that rely on child labor and provide very poor working conditions. According to Business Insider , "Apple discovered that Suyin Electronics, one of its Chinese-based suppliers, relied on child labor on multiple occasions, but still took three years to fully cut ties."
Although Apple was aware of Suyin's poor treatment of workers, Apple refused to take action for fear of hurting profits. Both Suyin and Apple were reluctant to speak to the press about this issue.
The Business Insider report says Suyin was not the only company Apple failed to cut ties with after evidence of violations of ethics policies surfaced. Apple continued to do business with another company, Biel Crystal, that supplied glass for iPhone screens, even though they consistently had poor workplace and safety records. According to reporting by The Information , Apple purposely did not end their partnership with Biel as it would have left the company with less financial leverage over Lens Technology, its primary glass supplier.
Apple has also faced criticism recently over concerns about the use of forced Uyghur labor. Reports by The Washington Post indicate that Lens Technology relies on work by thousands of Uyghur people the Chinese government forcefully displaced from their communities in Xinjiang. When U.S. lawmakers sought to create a bill to prevent American companies from using forced Uyghur labor, Apple attempted to undermine the legislation, according to The New York Times .
While protests and debates have forced Apple to address these concerns, to date the company has not announced any substantial changes to the company's supply chain policies.
[Sources: Business Insider ; washingtonpost.com; The New York Times; The Information ]