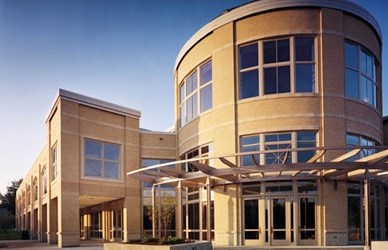 In an effort to reach underserved young people and diversify their pool of applicants, Edgewood College recently created a program that would encourage diversity among its college students. To learn more about this program—the "Edgewood College Math Precollege Program"—Simpson Street Free Press reporters interviewed Steven Post, professor of Mathematics at Edgewood.
"We want students that we can make a difference with to apply to the program," said Post, who teaches the summer math course that comprises part of the free program.
Edgewood College invites low-income, first-generation, and underrepresented high school students to apply to the program, which will run for eight weeks this summer, from June 12 to August 7. The school will recruit 15 applicants from grades 10-12.
Post made clear that people for whom math is hard are encouraged to apply. The only prerequisite for participants is a passing grade in Algebra.
Two weeks into the course, students decide whether they want to take the course for college credit or simply as enrichment. If they decide to take the course for college credit and earn a "C" grade or higher, students then receive three college credits. Additionally, students who complete the program, apply to, and get in to Edgewood College receive a $1,000 scholarship.
The program meets at the Edgewood College campus every Monday and Thursday, from 9:00 am to 2:00 pm. Post's math course lasts a portion of the day and is followed by a College Readiness Session. In these sessions, students receive help from Edgewood faculty and staff with college applications, resumes, and cover letters. They also learn about the college process in general. Additionally, bus passes are provided to participants.
The summer of 2017 will be the fourth year of the program, which—beyond Post—is run by Edgewood staff including Glenna Scholle-Malone, Co-Director of Student Diversity and Inclusion, who runs the College Readiness Sessions; Tony Garcia, Co-Director of Student Diversity and Inclusion; and Gerardo Mancilla, Director of Education Administration and Leadership, who also works to recruit students for the program.
Applications for the Math Precollege Program are now available at diversity.edgewood.edu/Application and are due April 15. Students who apply have the chance not only to participate in a college course but also to enrich their understanding of college and their futures.
[Sources: diversity.edgewood.edu/Application; Interview with Steven Post]