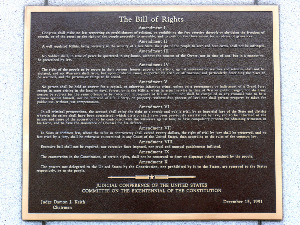 The Wisconsin Freedom of Information Council is suggesting several new requirements that the group says will strengthen Wisconsin's open government rules, allow government bodies to operate with more transparency, and provide the public with better access to important information.
Four suggested "modernization proposals" are published on the Wisconsin Freedom of Information Council website: http://www.wisfoic.org/. The modernization proposals are part of a legislative wish-list for open government and possible changes in law or policy intended to increase transparency.
The proposals include:
1) Ban electronic chatter — emails, text messages and instant messages — by members of deliberative bodies during meetings, if these concern the substance of the issues under discussion. (This would still allow non-substantive communications, and purely personal communications.)
2) Require that when public officials use email or other electronic communication methods to conduct government business, they do so using official government accounts, when available, not personal accounts, to facilitate the archiving of these communications.
3) Establish consistent rules for the retention of electronic communications. Require that all electronic communications involving government business be preserved for public inspection for the same statutory retention period as paper communications — that is, not less than seven years.
4) Establish that records custodians can charge only for the "actual, necessary and direct" cost of reproducing records in electronic form, not the corresponding fees for providing paper records.
The Freedom of Information Council advocates for clean and open government in Wisconsin. According to its website the organization "seeks to safeguard access to information that citizens must have to act responsibly in a free and democratic society."
The group's mission statement goes on to say "all persons are entitled to the most information possible regarding the affairs of government and the actions of public officers and employees, and that only in the most exceptional cases may access be denied" and that a "free and unfettered press is vital to the democratic process."
The council's mission statement concludes that "an informed citizenry is best able to exercise its civic function to participate in the workings of government, and openness in government benefits the public interest."