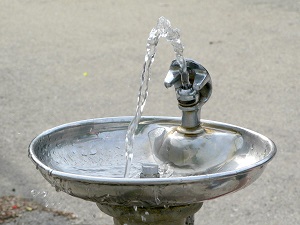 Wisconsin will face $7 billion in wastewater infrastructure and drinking water needs over the next 20 years, according to a recent report from the American Society of Civil Engineers.
The state is already confronting a number of water-related challenges. The Wisconsin State Journal and Wisconsin Public Radio cite the mass-contamination of wells in Kewaunee and La Crosse counties, for example. State officials have also recently drawn attention to issues around lead-in-water and pharmaceutical drugs in drinking water.
Head of the Wisconsin Sierra Club-John Muir Chapter Bill Davis is concerned that groundwater quality is jeopardized by high-capacity well regulations and increasing animal feeding operations.
Jen Rombalski, Director of the La Crosse County Health Department, shares some of Davis' concerns. She says the state must work to prioritize the protection of groundwater quality, as it's easier to do this than it is to treat already-contaminated waters.
According to Rombalski, the county health department is already urging residents to test their wells. This is one simple step that she and others hope will lead to an overall improvement in water quality throughout Wisconsin.
[Sources: Wisconsin State Journal ; Associated Press ]