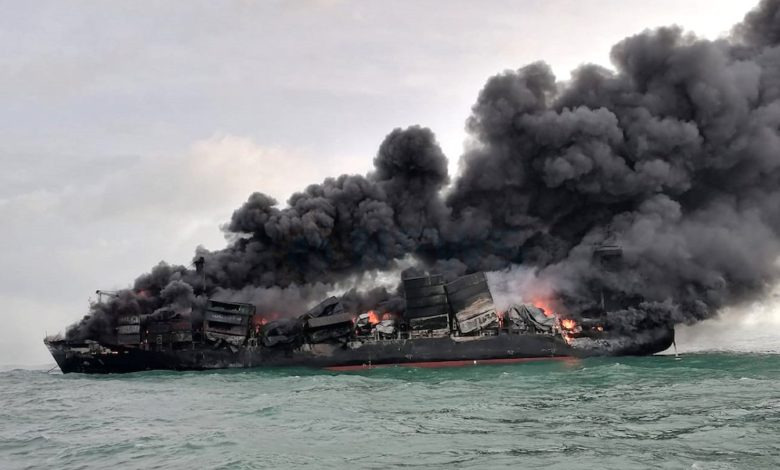 Massive Ship Catches Fire in Sri Lanka!
by Allison Torres, age 12
Recently, a large container ship, the X-Press Pearl , caught on fire and sank off the coast of Sri Lanka and filled its west coast beaches with oil and plastic debris. The ship, based in Singapore, was carrying cosmetics and chemicals, including some substances that are very harmful to the environment.
The ship contained tons of oil and tiny plastic pellets, which are harmful to marine life because they release microplastic fragments into the water. When the ship caught on fire and remained on fire for multiple days, it released these substances into the water and onto nearby beaches. Chemicals and cosmetics are washing up onto the beach of Negombo, a place with a lot of tourism.
The navy of Sri Lanka and the Indian navy along with other experts tried to clean the waters near the ship. The navy wanted to move the ship further into the sea so it didn't affect the fishing in the town, as it is their main source of food. Soldiers started cleaning operations on the beaches, but, unfortunately the ship sank as it was being towed out to sea, which makes the ongoing cleanup efforts more difficult.
This was an accident that could have been avoided. The captain of the ship and the crew members found a leak in the ship before they entered the water, but they decided to still go into Sri Lanka's territory. A police complaint against the captain has been filed.
According to the latest reports, crews are still trying to salvage what is left of the sunken ship before even more damage is done.
[Source: BBC News ]