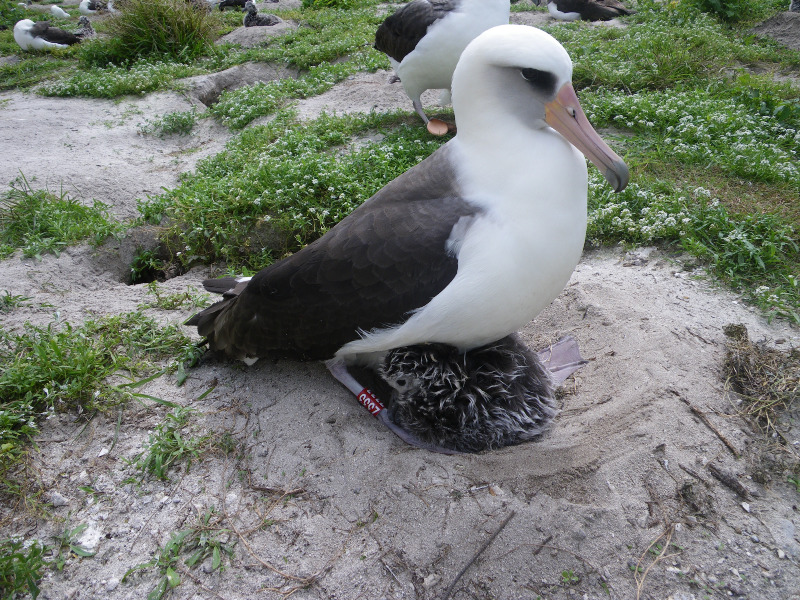 World's Oldest Wild Bird Still Hatching Eggs at 70
by Elim Eyobed, age 10
Have you ever wondered how old birds can live? There is one special bird, Wisdom, who has lived for 70 years! She is the oldest living banded bird in her species. This is twice as long as the average Laysan Albatross bird species life expectancy. In 1956, researchers found Wisdom on Midway Atoll which is near Hawaii in the North Pacific Ocean.
After extensive research, biologists have concluded that Wisdom has laid hatched around 30 to 36 chicks so far! It's commonly believed that birds breed in the same process as humans, but not Wisdom. Wisdom has hatched chicks every year for the past 15 years. Usually, the older a bird gets, the fewer chicks they hatch. However, since she's so old, she outlived all of her mates. Wisdom's most recent egg hatched in early 2021 on a piece of land in the Pacific Ocean.
Wisdom travels hundreds of thousands of miles all around the world to get away from predators and to find new mates. It's not known if Wisdom will continue to lay eggs but up to this point, she has grown the population of her species exponentially, more than any other Laysan Albatross bird.
[Source: New York Times]