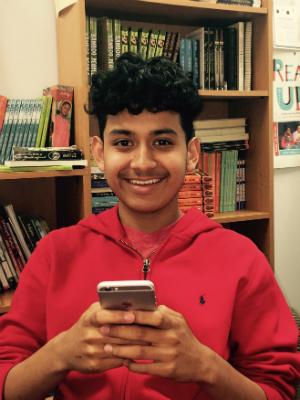 Yesterday, one of the top local stories was the 'pilot program' to disconnect Madison students from social media applications during the school day.
As high school students, we usually don't get too hype about the news, but this was different. A full-scale ban on thirty social media apps. That meant no Snapchat, no Instagram, no Twitter, and seven long class periods.
For my high school, Madison West High, the ban took effect on Monday morning, following other Madison Metropolitan Schools, East High School, Wright Middle School, and Cherokee Middle School, where the pilot started on May 1st.
My friends and I worried about the possibilities of this 'pilot program.' The program will study how we react to a temporary ban on these apps. If results were positive after the May-June trial period, it could lead to a district-wide policy change.
Students and parents complained that under such a ban they would not be able to communicate with their kids without access to certain texting apps on the school Wi-Fi.
At the same time, we understand that some kids are more distracted by social media than others, with issues like next-level bullying on apps like Snapchat and Facebook Live. Kids would FaceTime each other during class, and that got weird sometimes.
In the State Journal article, East High's principal called us "zombies." I guess if you think about it, we do kind of look like zombies, walking around with our faces in our phones. But we weren't sleeping on Monday.
Within a couple of minutes, school boredom set in. I opened Snapchat and tried to send a message. The message failed to send. I turned on my data and texted my friend about it. He sent me an application that created a private network on the school WI-FI and within minutes I was cruising the internet, like on any other Monday.
By lunch, everyone else had also figured it out. Apparently, virtual private networks are often used by hackers or people who are paranoid the government will steal their internet secrets. The virtual private network sends information to the social media applications while circumventing the filters put in place by the administration. My friend with a Samsung phone didn't even need to install the app.
Maybe we are zombies, but we're pretty smart ones.