Free Press Opinion: We Endorse Nichelle Nichols for Madison School Board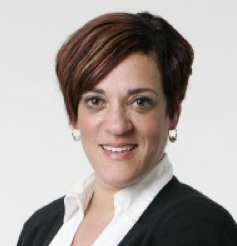 Nichelle Nichols is a graduate of Madison's public schools. She is also raising four sons who are attending Madison schools. As part of her professional career, she is active in the schools working for the Urban League to coordinate the Schools of Hope tutoring program.
Now, Nichelle Nichols is running for Seat 1 on the Madison school board.
* * * * *
Recently Nichols spoke with members of the Simpson Street Free Press editorial board. We asked her why she is running for the school board. She told us she is passionate about education and wants to make a difference in our community. Like many concerned Madisonians and parents, Nichols thinks our city can do better. Achievement Gaps can be frustrating issues. While she readily acknowledges there exists no silver bullet solution that will solve the achievement gap, Nichols says local leaders must show a willingness to try new strategies.
During our discussion, Nichols made it clear that several key elements of Superintendent Nerad's plan to support low-income and minority students represent promising steps. Specifically, she mentioned a proposed "early warning system" that would quickly identify students who need intervention or assistance. Parents would also be notified quickly if their child is having trouble in a specific subject area. Nichols also said attempts to ensure curricular alignment throughout district schools will benefit low-income students. Nichols framed the current debate surrounding achievement in local schools as a social justice issue. "Our kids have everything they need to be successful." There is no excuse for the number of minority kids who are failing." The Achievement Gap, "impacts all kids. It's not just a minority issue," she told us.
Nichols wants to find ways to keep all students motivated. She also wants to see, "more transparency in school board matters." She thinks one role of board members is to support school administrators, while simultaneously holding them accountable.
* * * * *
We are impressed with the passion and commitment that Nichelle Nichols demonstrates. She clearly understands local education issues. She is articulate and professional. What is most important is that Nichols is a advocate for meaningful change.
In many editorials written during the past three years the Simpson Street Free Press has advocated for transformational change in our local schools. Leadership at the school board level, and openness to change, will help drive positive and constructive debate when it comes to our schools. Knowledgeable and passionate local leaders, like Nichelle Nichols, will help bring us together in ways that will better serve local kids.
We strongly endorse candidate Nichelle Nichols for seat number 1 on the Madison school board. While Arlene Silveira is also committed and has served our schools well, Nichols brings the kind of experience we need right now.