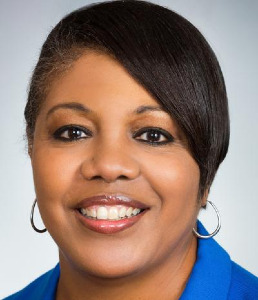 Simpson Street Free Press endorses Donna Hurd Moreland for Madison Common Council district seven. These neighborhoods on Madison's southwest side need a strong, engaged and independent voice. Moreland is that person.
We were happy to see both the Wisconsin State Journal and The Capital Times endorse Moorland. More importantly for us, former alder Steve King has endorsed her. King has been one of the most effective and vocal members of the council for several years. His work has been exemplary. His presence will be hard to replace. But it's clear Donna Hurd Moorland is up to the task.
Too often Madison's top-down approach to neighborhood issues and community work undermines solutions and hinders progress. Moorland says she has no interest in being a politician. That resonates with us. She is not interested in moving up or currying favor with a well-connected, well-entrenched status quo. She has, and will continue to have, her ear to ground. Moreland will listen to the people and act in the best interests of the people. She recognizes our community's fierce urgency of now.
Outgoing District 7 Ald. Steve King called Moreland "a smart, independent problem-solver who has proven to be a true community servant. She has the background and energy to focus on what matters most for our district and the city."
We agree with Mr. King. Moorland will be an independent and caring member of the council. We wholeheartedly endorse Donna Hurd Moorland for a seat on Madison's Common Council.