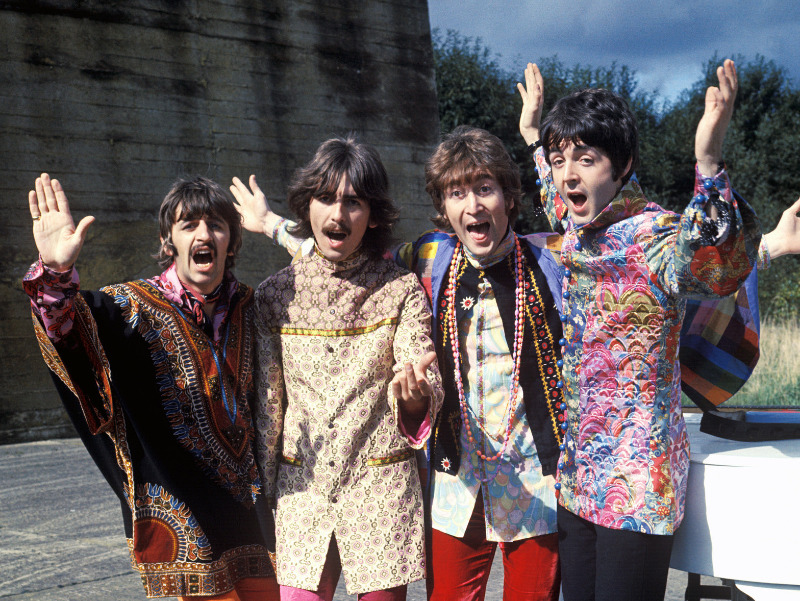 The Beatles: The Band that Changed Music Forever
by Ruben Becerril, age 9
Have you ever heard of The Beatles? Do you know just how famous they truly were during the 1960s?
The Beatles were a band that started in Liverpool, England in the year 1960. It had four members: John Lennon, Paul McCartney, George Harrison and Ringo Starr. Their music was recorded at Abbey Road Studios located in London. "Please Please Me" was their first number one hit in February of 1963.
The Beatles were influenced by many different genres of music. They drew inspiration from 1950s rock and roll, rhythm and blues, and other British bands. They specialized in the genre of pop and hard rock.
The Beatles were such a popular group in America that their fans could no longer fit in regular venues. They were the first rock band to perform in a stadium, entertaining 50,000 fans at Shea Stadium in New York. The Beatles were so well known that over half of the American population watched them perform on the Ed Sullivan Show on February 9th, 1964. People referred to their popularity as the British Invasion.
The band broke up in 1970. The Beatles indicated that the pressures of fame as well as each member growing musically made them seperate.
John Lennon became an activist in the 1970s. In 1980, he was assassinated outside his home in New York. The remaining Beatles got back together in 1990 to record two new records. They used sound tracks from John Lennon to have him included.
George Harrison passed away in 2001 due to cancer. Paul McCartney started a band called Wings with his wife Linda. In 1997 he was knighted by Queen Elizabeth II and is now called Sir Paul McCartney. Ringo Starr started a band called the All Starr Band in 1989 and still tours with it.
Though there will never be another Beatles album, the band's legacy lives on through their music and their devoted fans.
[Sources: Facts For Kids ; Biography.com ]