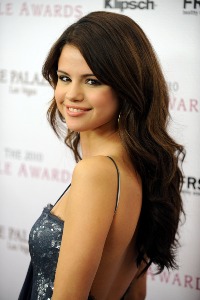 Selena Gomez is one of the most successful modern artists. She started her career in 2001 and has maintained this stardom through many ups and downs in her life and career.
Gomez was in many shows and movies but her biggest success was in Wizards of Waverly Place . Gomez started her acting career after she was in a popular children's show called Barney and Friends . Later, she also appeared in Spy Kids and The Suite Life of Zack and Cody . Recently, however, she has been focusing on her music.
In 2008, Gomez started her music career. Later, she signed with Hollywood Records after working on smaller projects such as movie soundtracks. She has established herself as a successful musical artist. Many of her songs are popular; the song "Same Old Love" reached number five on the charts. Gomez has dealt with a lot of issues in her life, such as struggling with lupus. Thankfully, she had good friends like Francia Risia, who donated her kidney to Gomez after her disease became more severe.
Although Gomez faced obstacles during her career, she continues to excel in both acting and music.
[Source: www.biography.com ]