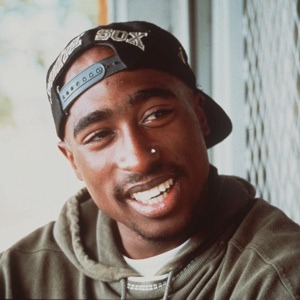 All Eyez on Me tells the true and untold story of legendary rapper, actor, poet, and activist, Tupac Shakur. The film takes place in New York City where Tupac spent his early life. It covers his whole story: from the streets of East Harlem to becoming recognized as one of the greatest rappers ever, to his untimely death at age 25. All Eyez on Me stars Kat Graham, Lauren Cohan, Hill Harper, Jamal Woolard, Danai Gurira and Demetrius Shipp Jr. as Tupac Shakur.
Tupac was born in 1971, in Harlem. Tupac grew up witnessing racism and police brutality toward African Americans. The film starts with Tupac's mother, Afeni Shakur Davis (Danai Gurira), getting out of prison for charges that were later dropped. Davis was part of a political organization called the Black Panthers, which was started by Huey Newton and Bobby Seale. This political group challenged police brutality against people of color. Davis voices her opinions to a reporter about injustices in the country against African-Americans.
Tupac's stepdad, Mutulu (Jamie Hector), was a Black revolutionary who was wanted by the FBI for robbery and the murder of two police officers. The movie has a scene where police raided Mutulu's apartment and forced Tupac and his sister to the ground at gunpoint.
Tupac learned about and experienced racism at an early age. When he was a teenager, he attended high school at Baltimore School for the Arts. He further developed his love for music there. Soon after, Digital Underground became the first record company to distribute Tupac's music. Even though his music was popular, his lyrics were criticized for language about women.
All Eyez On Me portrays Tupac's involvement I the music and acting industry. It illustrates that some of Tupac's music is offensive to women but also shows his great respect for some women, especially his mother. The film also shows that when not performing, Tupac constantly had run-ins with police officers: he was caught jaywalking, for example, and another time two racist police officers beat him for being Black.
There are many lessons in this movie. For example, we should appreciate what we have. And, like Tupac's mom said to him, "if you can't find something to live for you should best find something to die for."
I would recommend this movie to people interested in hearing an untold story of a young man who fought for empowerment and justice.
[Sources: imdb.com ; history.com ]