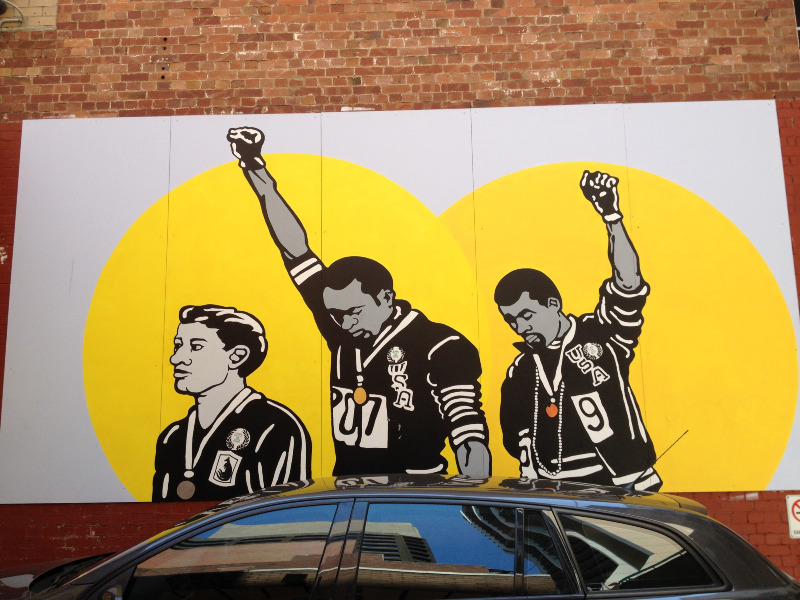 Emory Douglas, the Artistic Visionary of the Black Panthers
by Kadjata Bah, age 16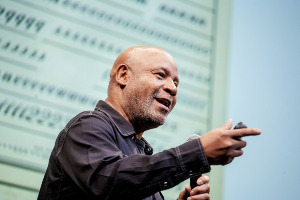 The Black Panther Party of the late 1960s was revolutionary for a number of reasons—their use of armed resistance, their powerful community programs and campaigns, and overall, their outstanding cry for Black power during a tumultuous time in American history. Emory Douglas, the Black Panthers' Minister of Culture and Revolutionary Artist, was pivotal in spreading the party's messages with posters, pamphlets, and newspapers donning striking Black figures calling Black people to join their radical cause.
Douglas was born in Grand Rapids, Michigan in 1943, and later moved to San Francisco with his family in 1951. He first tapped into his artistic side as a teen incarcerated at the Youth Training School, where he learned printmaking. Douglas went on to continue studying art into the 60s, becoming involved in the growing Black Arts Movement and solidifying his passion for activism.
In 1967, Douglas met Bobby Seale and Huey Newton, who had just established the Black Panther Party. The two recruited Douglas to help create The Black Panther , the party's newspaper, which Douglas led until its final issue in the early 1980s. Douglas' art focused on Black empowerment and the fight against oppression. Some common subjects were Black people bearing arms, police brutality, and Black children. His art often also included quotes, such as "All power to the people," and "Revolution in our lifetime."
The Black Panther Party largely dissolved in the 80s due to FBI interference. However, Emory Douglas continues his work as an artist and an activist. His artwork, as well as rare copies of The Black Panther , are featured in art exhibitions all over, keeping the spirit and the message of the party alive, over forty years later.
[Sources: The New York Times ; Illustration History; Museum of Modern Art ]