Pluto to Regain Planetary Status?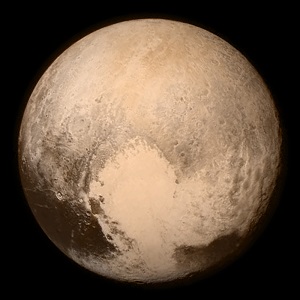 Astronomers May Revisit Controversial Decision
by Helen Zhang, age 17
In 2006, Pluto was downgraded from full planetary status to dwarf planet. This decision was met with an enormous amount of controversy. Recently, however, scientists at the Harvard-Smithsonian Center for Astrophysics have argued for the return of Pluto as the ninth planet
Experts began questioning Pluto's planetary status after the discovery of Eris, an object found in the Kuiper Belt beyond Neptune's orbit. Eris was so similar in size to Pluto that many considered it as a possible 10th planet. After much public interest and debate, the International Astronomical Union (IAU) decided that a definition for the word planet must be made.
"There was no real need for a definition of planet before this," said Richard Binzel, a member of the Planet Definition Committee and Pluto specialist at the Massachusetts Institute of Technology. "It was more like, 'You know a dog when you see one.' You know a planet when you see one." [Read More]