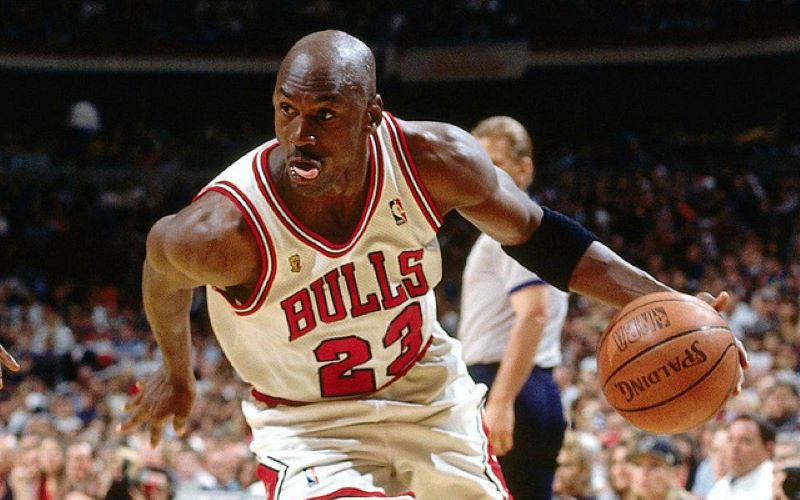 Michael Jordan's 1995 Return is One of the Greatest Comebacks in Sports History
Michael Jordan stands as one of the greatest athletes of all time, and is considered basketball's most renowned players. Jordan is one of the fastest players to adjust from different sports.
Michael Jordan was born on February 17, 1963 in Brooklyn, New York, where he grew up playing basketball and baseball. As a kid, he enjoyed baseball with his dad, but over time he began to like basketball more. Jordan tried out for basketball in high school, but did not make the team until his senior year of high school. Jordan continued to work on his skills and eventually went on to play for North Carolina State. After college, Jordan got drafted by the Chicago Bulls in 1984 and won three championships and three MVPs, which wouldn't have been possible without team member Scottie Pippen. Scottie Pippen and Jordan were considered the dynamic duo of the decade.
Unfortunately not too long into this athletic career, Jordan's dad died. He and his dad were very close. Jordan quit basketball and played professional baseball in the 1994-95 season in honor of his father's death because playing baseball reminded him of his father. Then, he later returned to play professional basketball. Unfortunately, his skills were diminished.
Prior to his return, Scottie Pippen attempted to lead the Chicago Bulls, but failed doing so. The Bulls had a losing record of 31-34. When Michel Jordan came back, he wore the number 45, which he wore as a kid. Because of his fathers death, he no longer wore the number 23, but changed his number back the next year.
It felt like a new beginning to him. The first time he came back to basketball, he was not hitting his shots; in his first game back, he ended up with 19 points against the Indiana Pacers which was low for him. A few games later, he got his rhythm back. He led the Bulls to the playoffs with a record of 47-35 in the regular season. The last 17 games he led the team in scoring 11 times. In the first round of the playoffs, they beat the Charlotte Hornets 3-1, while Jordan was putting up numbers like before he quit basketball. The next round, Jordan lost to the Orlando Magic 2-4. Jordan ended the post season averaging 31.5 points, 6.5 rebounds, 4.5 assists per game, but with 4.1 turnovers per game. After the playoffs, Jordan won 2x MVP, 3x FMVP, 3x NBA Titles, and 3x Scoring titles.
Michael Jordan was a multi-sport athlete. Now you know how good Michael Jordan was at adjusting to two different sports. He is the greatest basketball player of all time.
[Sources: Sneakerfiles.com; Fadeawayworld.net]