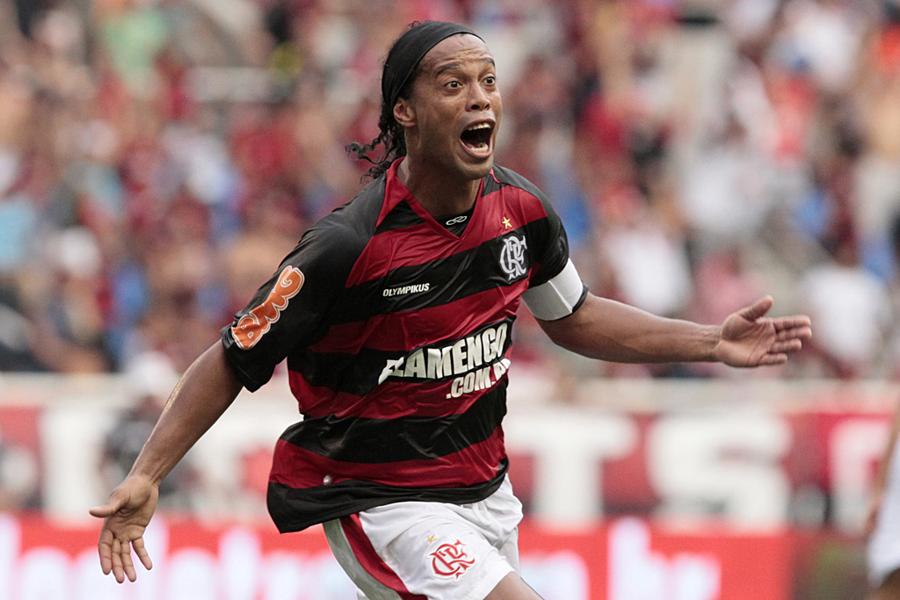 Lessons From a Soccer Superstar
Ronaldinho is known as one of the greatest fútbol or soccer players of all time.
Growing up in Brazil, Ronaldinho was always surrounded with soccer players: his father, brother, and uncles all played the game. Like all professional players, he had both achievements and challenges.
Ronaldinho's father was Joao Moreira, a welder in a shipyard who had previously been a professional soccer player. His mother Minguelina de Assis, worked as a cosmetic saleswoman and later became a nurse. Ronaldinho looked up to his father who sadly suffered a fatal heart attack when Ronaldinho was only eight years old. "He was one of the most important people for me in my career, even though he died when I was very young, " he said. " He gave me some of the best advice I've ever had. Off the field: 'Do the right thing and be an honest, straight-up guy.' And on the field: 'Play soccer as simply as possible.' He always said one of the most complicated things you can do is to play it simple. "
Ronaldinho has played for clubs in Brazil, France, Spain, and Italy. He also became a key member of the Brazilian team that won the 2002 World Cup. Ronadinho has also been awarded FIFA World Player of the Year not once, but twice. In 2003, Ronaldinho made one of his biggest dreams come true by joining FC Barcelona, known as one of the greatest teams in history. While playing for Barcelona, he won the legendary Number 10 jersey, which is worn by the team's greatest creative player. In 2008, Ronaldinho decided to leave Barcelona and join A.C. Milan.
Ronaldinho decided to move back to Brazil in 2011 to play for the Flamengo in Rio de Janeiro. The relationship between Ronaldinho and the other players was great, especially when they won the 2011 Campeonato Carioca. However, things got complicated by the following season. Ronaldinho began to miss several practices and his performance was lacking, so the team stopped paying him and eventually he sued to end his contract. He later signed with Atlético Mineiro in June 2012. This helped him gain back his playmaking abilities. After that, he was given another chance with the national team to make the 2014 World Cup roster.
Though Ronaldinho struggled, he took action and got back on track, proving that he took his father's advice to heart and kept playing soccer as simply as possible.
[Source: Biography.com]