Participation in Girl's High School Basketball Declines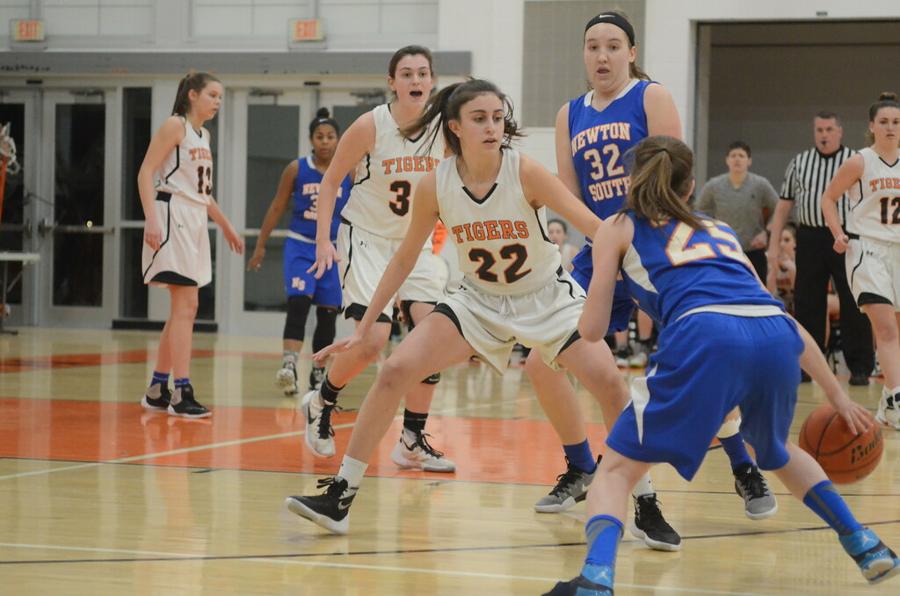 Enthusiasm for girls' high school basketball peaked two decades ago. Almost all seats were filled with families and students. All the girls' basketball teams had full freshman, junior varsity and varsity players.
Now, participation in girls basketball has dropped to 19 percent while girls' track and field has increased by 10 percent. Soccer and volleyball are also sports that have increased in girl's participation. Overall, participation for both boys and girls high school sports have decreased by four percent. The majority of female athletes are focusing on an individual sport nearly year-round like cross country. Many girls see basketball as a difficult and not "cute" sport to play, coaches say. Natalia Bryant, the daughter of Kobe Bryant, told Teen Vogue that she preferred volleyball over basketball because she does not like to run.
Erica Delley, a first-year head coach at Dallas's Kimball High School says, "Its sad. That's why I came back, to make a difference and try to encourage kids to play." Not only has participation decreased in girls basketball at Dallas Kimball High School, but other schools are experiencing the same issue, such as Nebraska.
In Nebraska, basketball participation dropped to 28 percent since 2002 and the number of girls' teams dropped 12 percent in two decades. Shelby Gliebe, the head coach at New Albany (Ind.) High, says that the junior-varsity play around program halted around midseason because of low numbers. She says that it was a dramatic step for a school that has an enrollment of 1,800 students and a basketball program that won the 1999 big-school state championship. Most girls' use "I have work, and I can't not work" or "I don't like basketball, because it is not a cute sport" as an excuse to avoid participation in high school basketball.
The Women's National Basketball Association (WNBA) players are trying to make basketball more appealing to girls by wearing their shorts or jerseys differently and by adding more style to the game. They are also trying to encourage girls to make basketball more fun and playable, through the Junior WNBA.
With girls' high school basketball changing in many different ways, people hope that participation will make a comeback in girls high school basketball in the near future.
[Sources: <i?The Wall Street Journal; Associated Press]