More than Just a Basketball Star, Bill Russell Helped Change America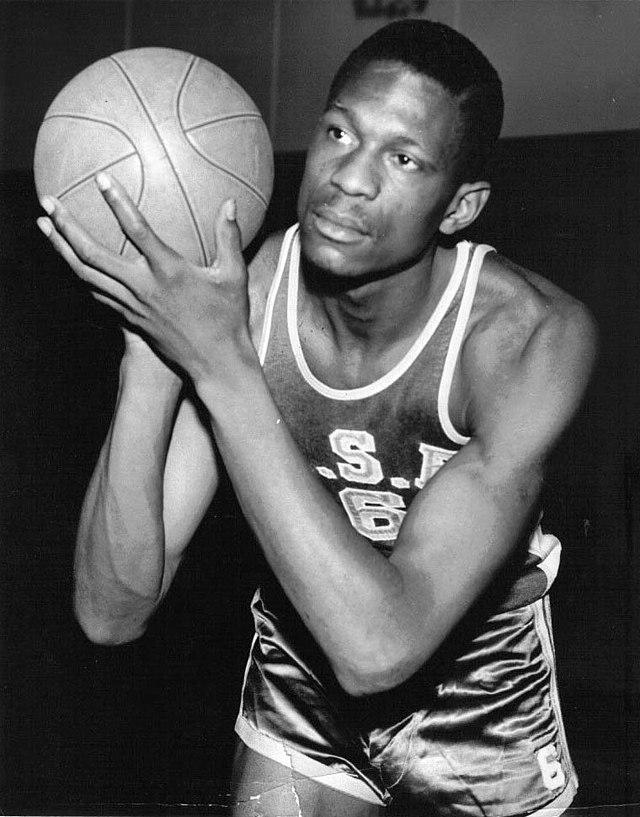 Bill Russell was a huge representation of the Black community, a good friend of Martin Luther King Jr., and a great leader in basketball. Russell was able to show respect for the sport in and out of the court. At a young age, he was able to outshine others in basketball.
Bill Russell was tall, fast, and smart. He played basketball in high school, and college and even led his team in the Olympics of 1956, right before he joined the NBA to play with the Boston Celtics. Bill Russell attended and played at the University of San Francisco during his time there. He didn't stand out at first until his senior year when scouts were looking to draft him. Before that, Bill Russell had one initial goal in mind: to play for the U.S. Olympics in basketball. Russell played in the summer of 1956 in Australia for the U.S team, going 8-0 winning the Gold Medal.
To many, Russel stood out mostly due to his unique playing style. Russell played a central position in the sport. He was not as big and strong as other centers, but his success came from his teamwork, rebounding, and other skills. He also learned to have a different defensive play style than other centers. Instead of focusing on defending the other team's centers, he would utilize his speed advantage and height to defend the other team's forwards and block their shots.
Besides being friends with MLK Jr., Bill Russell was a huge advocate in the Civil Rights movement. During the late 1950s and through the 60s he became a coach for his former team the Celtics, becoming the first Black coach in the NBA. Eventually, Bill Russel became a well-known broadcaster of the NBA, and he also became an author of a best-selling book.
[Source: ESPN; basketballreference.com; nytimes.com ]