Declining Newspaper Subscriptions Hamper Good Journalism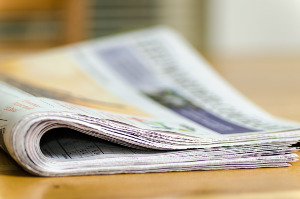 News collecting and reporting has changed a lot in the 21st century. American newspapers laid off at least 45% of newsroom staff between 2008 and 2017. About 1,800 print news outlets shut down between 2004 and 2015. It's an overlooked crisis in modern American news, one that's resulted in a massive loss of local news outlets.
The general shift to news distribution through the internet makes information more accessible. But it has also contributed to a downward spiral for journalism.
Over the years, consumers have grown to accept news as a free resource because most online outlets don't require users to pay before reading an article. This has decreased the value of news in the public's mind, and it is now considered abnormal to pay for news. Ultimately, this leads to news outlet shutdowns and fired news staff.
Revenue from ads is another key factor in modern news. Digital ads are now more common than print ads, but they bring in far less revenue for the news outlets. Many publications have been moving digital to stay relevant. Overall, the increasing role of the internet as a platform for news has forced many newspapers to fold.
Fewer than one in six Americans subscribe to any form of local news, which harms a community even outside the issue of potential government corruption. Margaret Sullivan is an advocate for local news and calls the current situation a crisis.
Sullivan describes the impact of local news as "the way a local columnist can express a community's frustration or triumph, the way the local music critic can review a concert, the deeply reported feature stories, the assessment of a new restaurant, the obituaries, the letters to the editor. The newspaper ties a region together, helps it make sense of itself."
The loss of local newspapers in particular is cause for concern. Newspapers serve the general education of an area's population and are embedded in communities they serve. So, the negative impacts of local news deserts are considerable. When the public has no news outlet to inform them on local governments, representatives feel little restraint.
For example, a 2018 Hutchins Center paper stated that "following a newspaper closure, municipal borrowing costs increased by 5 to 11 basis points, costing the municipality an additional $650,000 per issue. This effect is causal and not driven by underlying economic conditions."
These kinds of spending issues represent the general principle that governments and developers are able to act more freely without accountability to the public. Things can change when there is no local news to report on public issues.
Whenever circumstances curtail our access to local news, the fallout will be felt. Less access to news does not bode well for the future of an informed public.
[Sources: USA Today; The Atlantic]