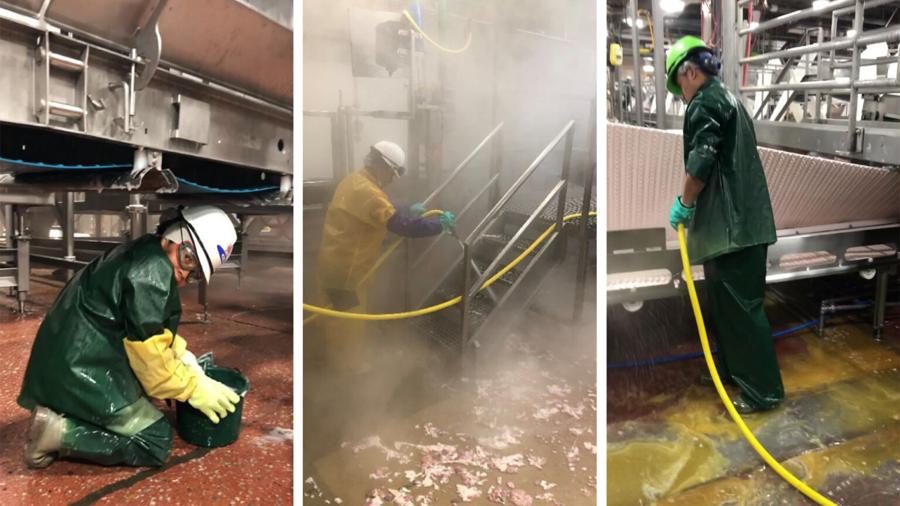 Investigators Find Child Labor Violations in the Meatpacking Industry
Meatpacking factories are violating labor laws and exposing children to dangerous chemicals, federal labor investigators found. Kids as young as 13 have faced dangerous exposure to chemicals used to clean biohazardous substances in Nebraska, Missouri, Minnesota, and Wisconsin.
In Wisconsin alone, 50 illegally employed minors were hired under the supervision of the Packers Sanitation Service Inc. (PSSI). Upon investigation by the Labor Department, the PSSI was placed under review by a federal judge. The Labor Department also found 31 underage workers in three plants owned by the companies JBS and Turkey Valley Farms in Nebraska and Minnesota. Other underage employees have been identified in Arkansas. A 13-year-old who used to clean the JBS plant every night in Grand Island, Nebraska suffered a serious chemical burn from what was used to clean the plant. Other teens working at the plant stated that "everyone there knew '' that they were minors, according to investigators. The Labor Department has been comparing school records with employee rosters to find underage workers.
It's part of a larger investigation of PSSI's more than 700 locations and other meat-packing companies in the Midwest. "This case should serve as a stark reminder for all employers that the U.S. Department of Labor will not tolerate violations of the law, especially those that put vulnerable children at risk," said Michael Lazzeri, regional administrator of the U.S. Department of Labor, Wage and Hour Division.
The PSSI stated that they would do more to verify their employees' age and immigrant status. "We have been crystal clear from the start: PSSI has a zero-tolerance policy against employing anyone under the age of 18 and fully shares the Department of Labor's objective of ensuring it is followed to the letter at all local plants," responded PSSI Vice President of Marketing Gina Swenson. PSSI has also clarified that they are willing to undergo a thorough investigation and questioning of all allegations.
[Source: Associated Press; Channel 3000]