Study Shows Paxlovid Decreases COVID-19 Related Hospitalizations and Deaths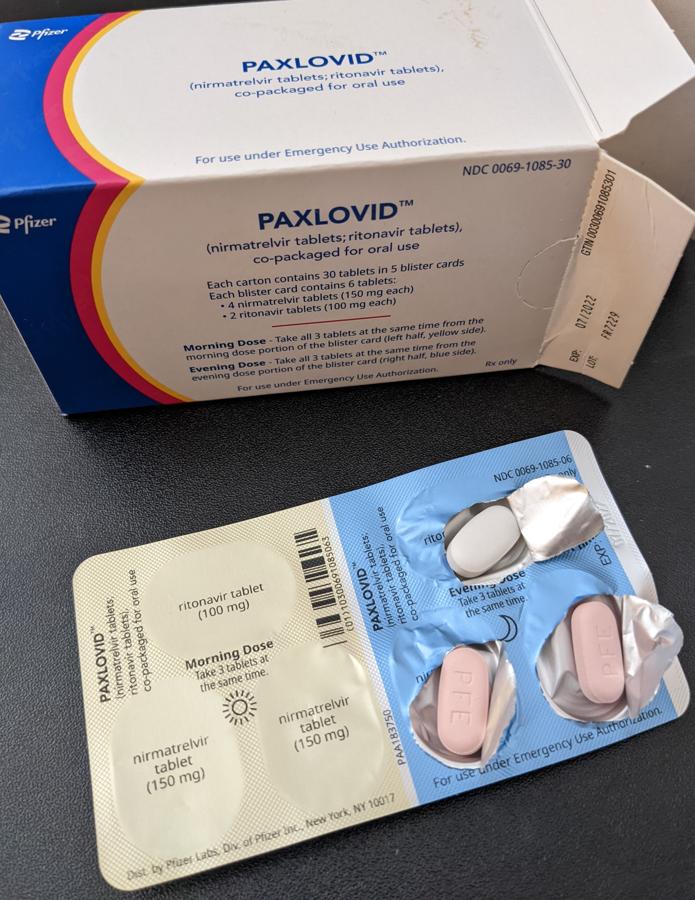 A new study shows that a treatment for COVID-19 significantly reduces hospitalization and death rates. Patients prescribed Paxlovid are about five times less likely to be hospitalized and ten times less likely to die, compared to patients to whom the medication is not prescribed, according to a study published on Epic Research.
In December 2021, Pfizer's Paxlovid received emergency authorization from the Food and Drug Administration to be used as a treatment for mild-to-moderate symptoms in those 12 and older at high risk of developing severe symptoms that could lead to hospitalization or death. Factors that could put someone in this category include age, pregnancy, obesity, kidney disease, cancer, and serious heart conditions.
In March 2022, the Biden-Harris Administration launched the "Test to Treat" initiative. Through this, a single location can be the place where someone can be tested for COVID-19, see a healthcare provider, receive a prescription for treatment, and have that prescription filled.
If someone has a positive COVID-19 diagnosis—from the Test to Treat location, another testing location, or from home—that person can then meet with a qualified healthcare provider, either in-person or virtually, who will determine if the patient is eligible to be prescribed Paxlovid. If so, the person will receive their prescription which can be filled at a pharmacy or a Test to Treat site. Since July 6, 2022, state-licensed pharmacists can also prescribe Paxlovid to those who meet the requirements to ensure that patients can get treatment on time.
Paxlovid contains two key antiviral medications: nirmatrelvir and ritonavir. Nirmatrelvir suppresses a COVID-19 protein, stopping the virus from replicating. Ritonavir stalls the breakdown of nirmatrelvir so that higher amounts can be in the body for a longer period of time.
The study that confirmed Paxlovid's effectiveness was made possible using data from the Cosmos database of the Epic Systems Corporation (Epic)—whose software holds the electronic health records of more than 250 million individuals. This is equivalent to three percent of patients worldwide.
Before the Test to Treat initiative, Paxlovid had only been prescribed to about three percent of patients tracked in the study. However, once the initiative began, the prescription of Paxlovid rose until it peaked around late May 2022 when it was prescribed to about 23 percent of patients with COVID-19.
Between December 2021 and June 2022, admissions for COVID-19 for patients who were and were not prescribed Paxlovid were 1.86 percent and 9.67 percent, respectively. In a similar way, deaths for patients who were and were not prescribed Paxlovid were 0.12 percent and 1.23 percent, respectively.
Dr. Jacqueline Gerhart, vice president of clinical information at Epic, said, "We as a nation did a lot of investment in purchasing oral antivirals to try to decrease morbidity and mortality for COVID. And so we, with the Cosmos data set, have real world evidence of what were the outcomes for the patients that did take that treatment."
[Sources: The Capital Times; Epic Research; The United States Department of Health and Human Services Administration for Strategic Preparedness and Response; The United States Food and Drug Administration]