Muons Reveal Hidden Void in Egypt's Great Pyramid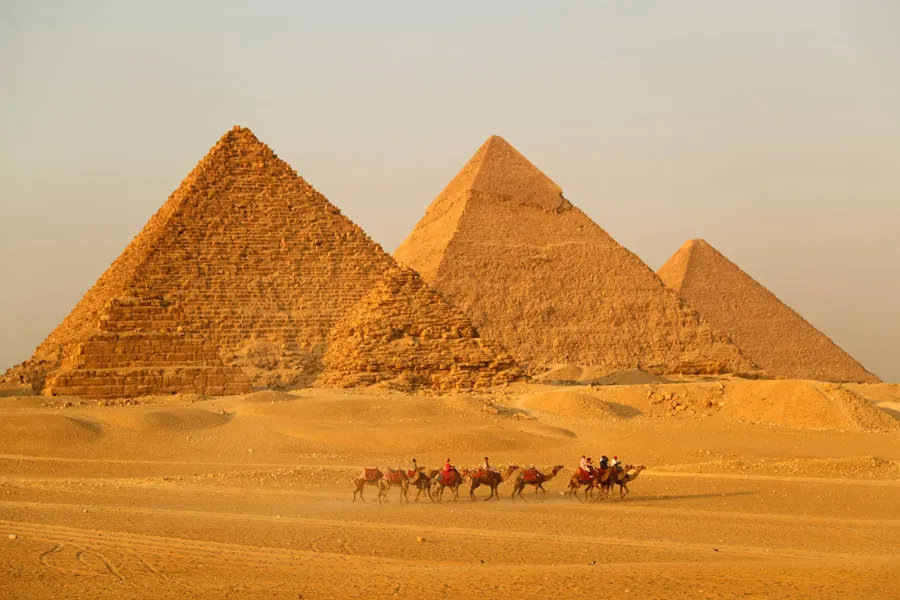 A nebulous void has been discovered in Egypt's Great Pyramid of Giza with the help of muons. This void was first discovered in 2016 by scientists on the pyramid's north face. The muons' measurement helped identify the size and shape of this void.
Muons are subatomic particles created by high-energy particles from space. These particles are also known as cosmic rays; they fall into Earth's atmosphere and create high-energy muons. Some are absorbed when they fall onto structures.
Scientists from the ScanPyramids team reported to Nature Communications that the void was nine meters long, two meters wide, and two meters tall. In addition to ultrasonic testing and ground penetrating radar, the scientists were able to get detailed pictures regarding the void. They discovered a vaulted ceiling that had not been seen in over 4,500 years.
With the help of modern technology, the ScanPyramids team can discover details of voids found in pyramids or other structures.
[Source: Science News]