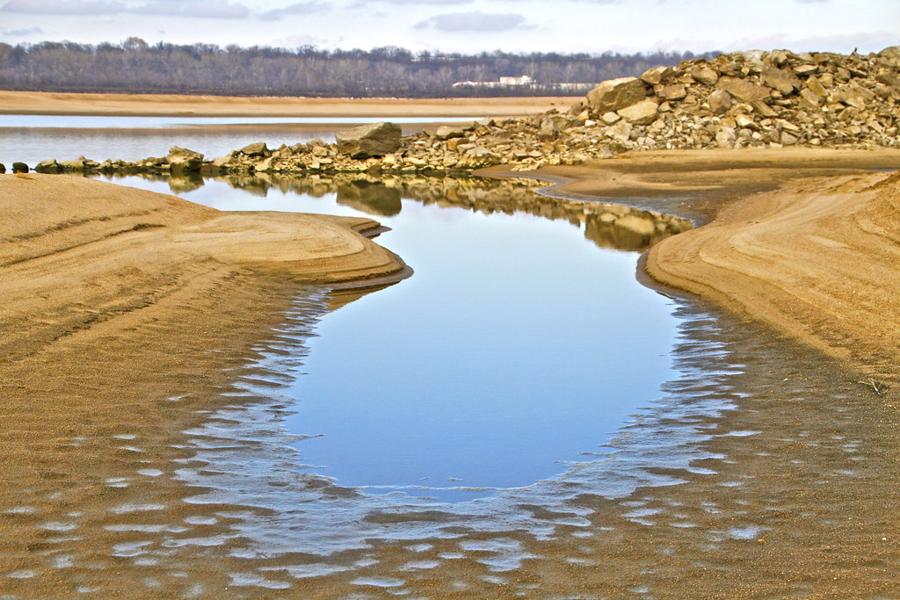 Drought Causes Saltwater to Invade the Mississippi River System
The Mississippi River water level is reaching historical lows. A part of the Mississippi River measured in New Orleans is just three feet above sea level, which is very unusual and damaging to the boats that rely on the river and causes wildlife to act in different ways.
A third of the rain that falls in the United States goes to the Mississippi River system. Less rainfall is coming from the Midwest, which scientists are describing as a drought. This drought is causing many problems for ships and barges as mud clogs pathways, creating navigation difficulties.
Water from the Gulf of Mexico is pushing up the river and filling up a gap. "As the flows in the Mississippi River drop, the Gulf of Mexico essentially comes upstream," says a specialist from the Army Corps of Engineers. The last time something similar to this happened was 10 years ago, back in 2012. This could cause problems by getting into the water people drink.
The cause of this drought is said to be the lack of rain coming to the upper Mississippi River, which receives water from Minnesota and parts of Western Pennsylvania. This water takes up to a month to get to the southern end of the River near New Orleans.
Since the Mississippi river is struggling with low river areas, people are getting extremely worried about their health such as water having salt and food shortages coming from exports.
[Sources: NPR.org; CBS News]