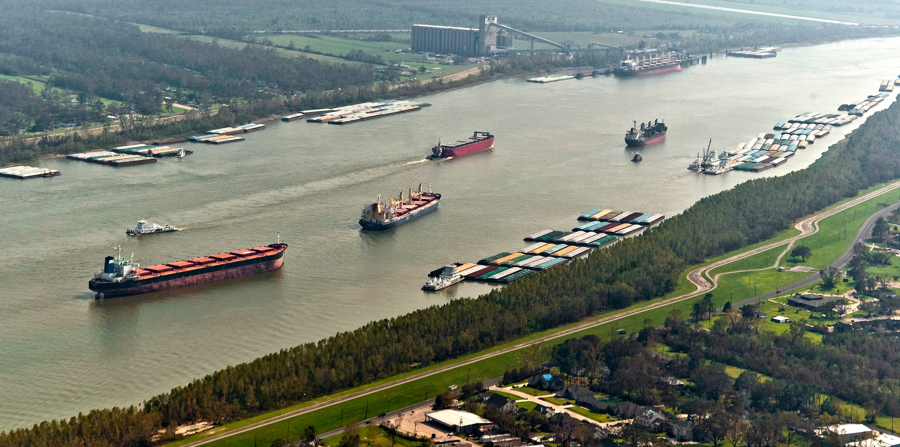 Recent Drought Slows River Traffic on the Mississippi
Over 500 million tons of agricultural and other products are shipped through the Mississippi River every year. More than 40 percent of the global food supply starts at the River Basin. A phenomenon that happens about once a decade, the water level is at a record low of just three feet above sea level near New Orleans. The lack of rainwater to fill the river from the drought has been causing navigational problems for ships and barges making the trip into and out of the river.
Economic costs due to the complications and obstacles with shipping are estimated to be in the billions. "We are seeing operational challenges that are almost unprecedented,'' said Paul Rohde, Waterways Council vice president of the Midwest area.
It is strongly believed that climate change is responsible for the unpredictable weather. St. Louis was hit with a world record-shattering rainfall in July, right before the drought began. Yet by October, CBS News claimed that there were multiple reports that barges were stranded waiting for the low water levels to rise.
The Army Corps of Engineers has been trying to find a way to keep barges moving in the river and trying to maintain water going through a trench as deep as nine feet. This could keep water flowing through St.Louis and keep exportation consistent.
[Sources: CBS News; Wisconsin Watch; Milwaukee Journal Sentinel]