New Wisconsin Law Will Require Schools to Teach About the Holocaust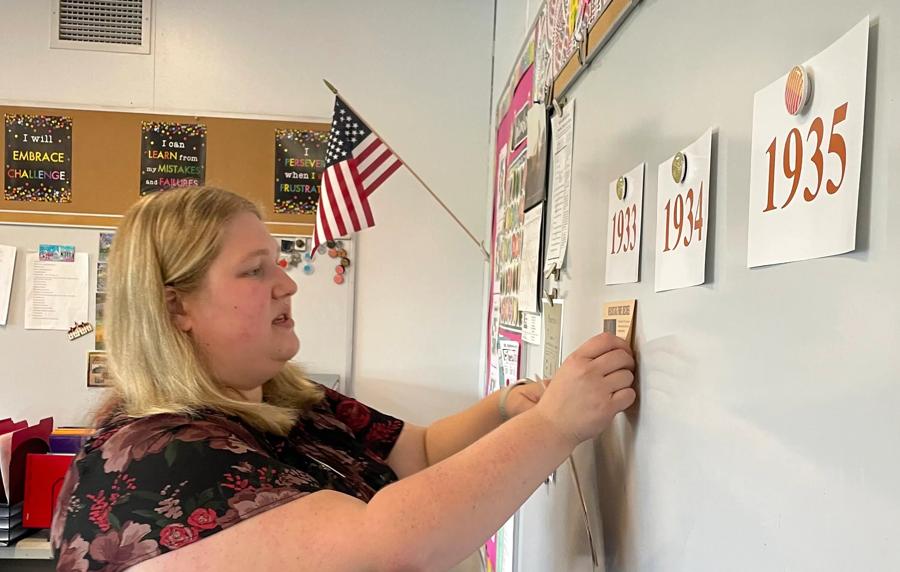 "History repeats itself"—a long-held caution for the world to learn from the mistakes of the past and make better choices for the future. Without education, however, this axiom becomes useless. How can people prevent history from repeating itself without properly teaching? Starting this school year, new state legislation requires all Wisconsin schools to teach about the Holocaust and other genocides.
The legislation does not include any specific guidelines about how or when the curriculum is taught. Some schools have opted for long and comprehensive classes, while others have adopted the curriculum into their classes for a day or two. Many schools are partnering with groups like the Nathan and Esther Pelz Holocaust Education Resource Center (HERC) which says teaching about the Holocaust is especially new for some schools in rural areas.
"They weren't really doing it, not because they didn't want to, but because they don't have as many teachers, their school is small, and it just hadn't been a priority," said HERC Executive Director Samantha Abramson.
With the new curriculum, teachers are learning how to help their students to be more active against hatred and encourage empathy.
"It allows students to get beyond themselves and think about ways they can be upstanders, people who make the world a better place through their actions, through their words, rather than being a bystander," said Abramson.
This legislation is not the first of its kind. Act 31, passed in 1989, provided guidelines for schools to teach human relations, specifically regarding Native Americans, African Americans, and Latinx people. In 1991, Wisconsin's Native American history was also required to be taught in schools. The Asian American Pacific Islander Coalition of Wisconsin is currently advocating for a law mandating instruction on Asian American history.
Requiring Holocaust education presents new opportunities to teach all Wisconsin K-12 students the harsh truths of history and how, even as youth, one can take a stand.
"I help students be able to recognize prejudice and hatred," said Merrill High School social studies teacher Alison Krohn, "I help them to be able to understand bias and human behavior, and develop an understanding for valuing human life that I hope stays with them forever."
[Source: Milwaukee Journal Sentinel; Wisconsin DPI]