Open Records Case in Montana Bolsters Public's Right to Know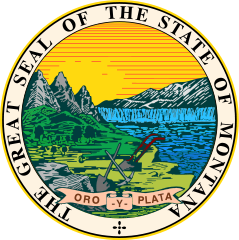 District Court Judge Mike Menahan of Helena, Montana recently ruled that state agencies are prohibited from charging fees for legal reviews of documents sought through public records requests.
The Billings Gazette, owned by Lee Enterprises, requested documents concerning travel expense reimbursement appeals submitted by the Montana Public Service Commission (PSC). The PSC demanded that the paper to pay a fee of $31,000 in order to review the 25,000 documents subject to the request. The PSC then suggested that the Gazette could narrow their request for a lower fee.
Under the Montana Constitution and state law, government agencies are obligated to process and review open records requests. Menahan's order takes this a step further, adding agencies "may not negotiate how much information a party may receive based on the amount of money the party is willing to pay."
Menahan's decision also questioned "whether the PSC is using the threat of prohibitive legal fees as leverage for negotiating a narrower public information request."
While agencies will not be able to charge fees for legal review of requested records, Menahan noted it was permissible for agencies to contact requesters in order to clarify and narrow searches. Agencies would also be able to charge "hold fees" for the Montana State Information Technology Services Division to keep emails regarding pending public records requests.
Local news director of Lee Enterprises in the Western United States, David McCumber, stated the case was a "huge victory for transparency in government and for the public's right to know."
[Source: Associated Press]