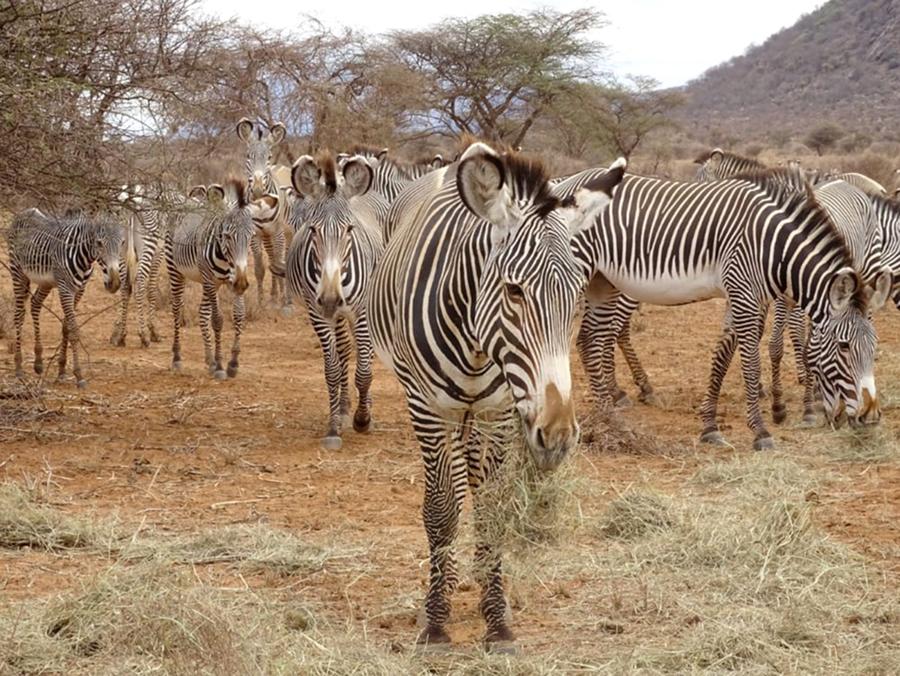 Rare Zebra Species Struggles to Survive Drought in East Africa
In September 2022, Kenya experienced one of its worst droughts in the last four decades. This was a direct result of climate change.
The drought has especially impacted the East African country's wildlife, affecting even the most drought-resistant animals, such as the camel, which is known to survive relatively long periods of time without water. Suze van Meegen, an emergency response manager for the Norwegian refugee council in East Africa told CNN, "Camels are a valuable resource for many people in this region."
Kenya has lost two percent of the world's rarest zebra species as well as many elephants. The drought has also jeopardized the country's wildlife food sources by drying up plant life which has drawn the attention of conservationists.
Conservationists say that if the rainy season fails again, most animals in the East African region could face an existential crisis. Additionally, mortality rates would rise at alarming levels, and if the rain falls trends continue going down the animals will suffer from starvation.
[Source: CNN; Reuters.com]