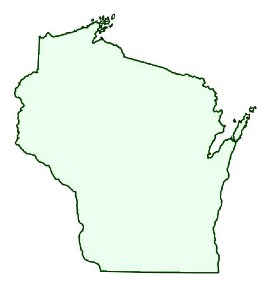 Being black in Wisconsin can be hard. African-Americans come across many challenges in life compared to other groups of people, who may or may not encounter the same type of events in the state.
According to a 2014 report from the Annie E. Casey Foundation, there is no state worse for African-Americans than Wisconsin. From people already living here, to those looking for a better future, Wisconsin comes in last. It is ranked last in the disparity between white children and their non-white peers, in educational skills, home environments, and income, and worst in the nation for the well-being of black children. Wisconsin is ranked with Michigan and Mississippi for the worst record on African-American educational and financial achievement.
Education levels are terrible for both black children and adults in Wisconsin. While in middle school, white students are six times more likely to be proficient in eighth-grade math than black students. When black students get to college, when it comes to proficiency they are still below white students. White adults, ages 25 to 29, are three times more likely than their African-American peers to have an associate's degree or higher.
Only about 20 percent of black children live in homes 200 percent over the poverty level, which is about $47,700 annually for a family of four. This number is 70 percent for white children in Wisconsin. Children who live in economically challenged environments face levels of stress because of their environment. Studies have shown that living in poverty takes a toll on a child's health, brain development, and social and emotional well-being. This is not a modern-day problem, as this issue has existed for generations. A study from the 1980s has shown that 60 percent of black children under five years old in Wisconsin lived in households under the poverty line. That was the highest percentage in the United States.
These numbers do not exclude Dane County. The racial divide in Dane County, one of the wealthiest counties in the state, runs deep in its veins. Parallel findings have been identified by the Wisconsin Council on Children and Families in their Race to Equity report.
Being black in Wisconsin means that African-Americans will come across challenges that other races might not face. Even when these people work harder in life to be successful, the odds are still against them.
[Source: Madison.com ]