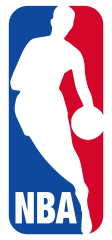 Since the start of the National Basketball Association (NBA) in 1946, players have had to wait four years after graduating high school before they can be drafted to the NBA. However, in 1969, Spencer Haywood signed with the Sonics after being out of high school for only three years. This led to a legal battle with the NBA. The case was decided in 1971 when the U.S. Supreme Court voted 7-2 against the NBA's rule. Haywood was allowed to enter the NBA.
It had been 20 years since any player made the leap from high school to NBA rookie since Haywood. Then, basketball star Kevin Garnett entered the NBA in 1995 right out of high school. This sparked other young high school players to follow in his steps. In addition to Garnett, Kobe Bryant and Lebron James also made the leap from high school to NBA rookie.
However, league owners and officials wanted more time for players to mature. They believed that college basketball would give players the maturity they needed to be successful in the big leagues.
In 2006, the NBA decided to shut down the path for high school students to enter the NBA. The NBA established the 'one and done rule,' which stated that players have to be at least 19 years of age and out of high school for at least one year before they can be drafted in to the NBA. The National College Athletic Association (NCAA)welcomed students with open hands and suggested that players stay for one or two years. This change proved to be a successful route for many players. For example, Kevin Durant won the Naismith Award in 2006 while in college, and then went on to have a successful NBA career playing for Oklahoma City Thunder.
John Wall, currently the starting point guard for the Wizards and former Kentucky Wildcat said that he benefited from both basketball and education programs at The University of Kentucky. "I think...college on and off the court made me the best person,"Wall said.
Recently, The NBA has increased more regulations and rules following the lack of discipline from Clippers owner Donald Sterling. One result of this was in May, when NBA officials and lawyers met and discussed possible changes to the 'one and done' rule. Some NBA officials wish to change the 'one and done' rule so that players must be 20 years of age and at least two years out of high school before being drafted into the NBA. The 'one and done' rule and plentiful changes that may be made to it are crucial to the future of basketball. These changes could, in fact, lead to a better and more educated NBA.
[Sources: Espn.com , Forbes.com ]