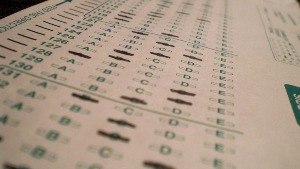 Ten out of 22 school districts in Wisconsin have been commended for providing increased access and better performance in Advanced Placement programs.
373 districts exist nationwide and are on the College Board honor roll, which recognizes the school districts that are committed to increasing access for underrepresented scholars. According to The Wisconsin Department of Public Instruction, all 22 districts made the College Board honor roll.
The following ten districts are among the 22 named to the ninth annual AP District Honor Roll: Baraboo, Lake Mills, Mauston, Milton, Mount Horeb, Platteville, Portage, Reedsburg, Waterloo, and Westfield. This means that these districts have been on the honor roll for the past nine years.
"We can be proud of the strong AP programs available across the state, offering our young people challenging coursework that advances their preparedness for college and career," stated State Superintendent Carolyn Stanford Taylor.
Advanced Placement programs offer young, eager scholars the foundation of a steady, yet challenging, glimpse of college courses. The endless amount of dedication of these districts to provide Advanced Placement courses to their students is truly amazing and worthy of acknowledgment.
[Source: Madison.com ]