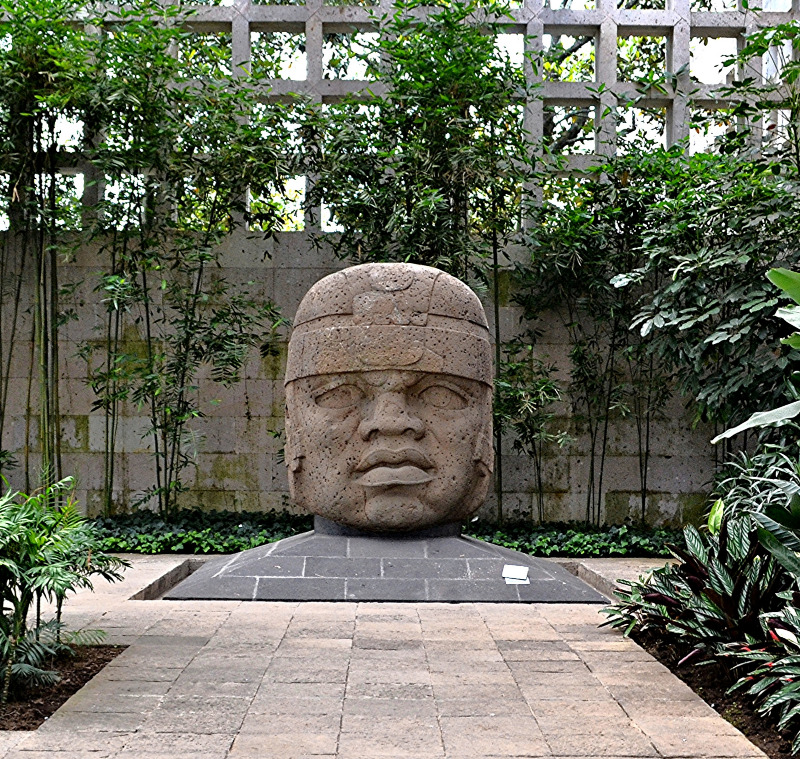 The Olmec: Central America's First Great Civilization
by Jessica Lopez, age 11
The Olmec Civilization is an archeological culture in Southern Mexico that thrived between 1200-500 C.E. This means it is understood through artifacts left behind, especially huge head statues, rather than by written history.
Olmec is not the civilization's real name. The name comes from the Aztec word 'Olmecatl,' meaning "inhabitant of the rubber country," indicating there was a lot of rubber production in the same area where other artifacts were found. The name Olmec was coined by archaeologists studying the civilization.
There were two main primary Olmec cities, both close to the Gulf Coast: San Lorenzo, Veracruz and La Venta, Tabasco.
Research has turned up several characteristics of the culture. The Olmecs initially hunted and fished for their food, later learning how to grow maize and other crops. They also created massive structures in addition to the stone heads like pyramids, mountains, stela, thrones and made ceramics, influencing other cultures in the region. In addition, the Olmec civilization may have invented the Mesoamerican ball game, a team sport that was popular in the region for many years.
The Olmec Civilization is thought to be the "mother culture" of other civilizations in the region that came later, such as the Teotihuacan, Mayans, Totonacs, and the Zapotec civilizations. Historians believe they are related to the Olmec Civilization because they share similar traits.
[Source: National Geographic ]