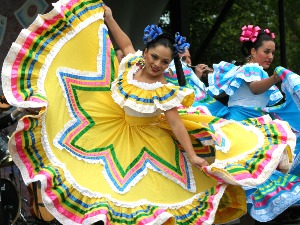 What is Cinco de Mayo? Most people don't know the answer to this question. Many view Cinco de Mayo as an independence day when, in truth, it is a celebration of the Battle of Puebla, a battle between the French and Mexicans.
In Mexico 1861, around the time the American Civil War began, the French army besieged Mexico due to the amount of debt Mexico owned the countries of France, Spain, and Britain. Mexico sank deeper into debt as they were still recovering from their own Civil War. Due to Mexico defaulting on their debt payments, France, Spain, and Britain expressed their demands by sending naval forces to Veracruz, Mexico. Eventually, Spain and Britain decided they had nothing to gain from attacking Mexico and negotiated an agreement. The French ruler, Napoleon III, however, took advantage of Mexico's financial situation with the intention of building an empire, leading to the Battle of Puebla.
Six thousand French army troops who worked for General Charles Latrille de Lorencez struck against Puebla de Los Angeles. Benito Juárez, the president of Mexico, sent 2,000 faithful men to Puebla shortly after the French attacked. The French army greatly outnumbered General Zaragoza's men, and Mexico was very short on supplies. Lorencez gathered his army and the Battle of Puebla began, which nearly lasted all day. The French army fell back once they lost approximately 500 troops, in comparison to Mexico losing 100, marking a symbolic victory for Mexico's government. This was one out of many battles between Mexico and France; the French army finally withdrew in 1867, ending the war.
Cinco de Mayo is a historical moment in Mexican history and marks their victory in the Battle of Puebla against France. It is a minor holiday that should not be mistaken for an independence day, but rather recognized as a pride day. Cinco de Mayo is a day where Mexicans celebrate their national heritage.
[Source: History.com ]