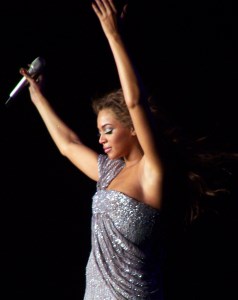 Famous icon Beyoncé Knowles has lived several lives. She is a solo artist, a former member of Destiny's Child, an actress, a wife, a mother, and a business person.
Beyoncé was born on September 4, 1981. Her singing career began at an early age. She competed in local talent shows, often winning over judges with her singing and dancing abilities.
Beyoncé's first manager was her father, Matthew Knowles. With his guidance, she gained a huge following. After her successful career performing with Destiny's Child, Beyoncé became an equally triumphant solo artist. In 2013, she performed at former President Obama's inaugural ball.
Beyoncé wears many hats off-stage. She and her mother, Tina, run a clothing line called House of Dereon. Additionally, Beyoncé also has her own fragrance named "Heat."
Throughout her solo career, Beyoncé won many awards. She became the first woman to receive six honors in one night at the 2010 Grammy Awards for her self-titled album Beyoncé. This was her fifth studio album to reach number one on the Billboard Pop charts. After releasing the platinum edition of the album in 2014, Beyoncé won three additional Grammy awards.
Beyoncé also performed at the Super Bowl XLVII (47) halftime show, where she sang the "Star Spangled Banner" and a medley of her popular songs. She was later criticized for lip syncing a pre-recording of the Star Spangled Banner.
Beyoncé married rapper Jay-Z in 2008. Together, the two have a daughter named Blue Ivy, and they are now expecting twins. Jay-Z recently honored Blue Ivy's name by using it in one of his songs.
Most people know Beyoncé for her music, but there is so much more to her. Her successes as a mother, singer, wife, and business woman make her an inspiration to millions around the world.
[Source: biography.com ]