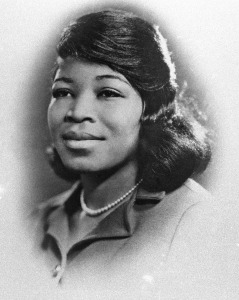 Do you know who Betty Shabazz was? She was the wife of Malcolm X. She was an educated woman who lived a hard life.
Betty Dean Shabazz was born on May 28, 1934, to Ollie Mae Sanders and Sherman Sandin. At age 11 she was sent to live with Lorenzo and Helen Malloy, local activists in Detroit, Michigan. There Betty spent most of her childhood and graduated from high school. After high school, she studied at Tuskegee Institute in Alabama. She decided to leave Alabama because of the racism she experienced there. She moved to New York and studied nursing at Brooklyn State College.
Betty was introduced to Islam when a nursing assistant from her college invited her to dinner at the Harlem Temple. The second time she went to the temple, Betty met Malcolm X. Her friend introduced them and she started to come more often to see Malcolm X preach. In 1956 she converted to Islam. She changed her last name to X to represent her African ancestry. Malcolm and Betty eventually got married in 1958 and had six children.
Because of Malcolm's radical activism, the family had many enemies. Betty and her four children witnessed Malcolm X being gunned down while giving a speech on February 21, 1965. At the time of Malcolm's death, Betty was 28 years old and pregnant with twins. Betty had little money but survived with the money made from The Autobiography of Malcolm X and other publications.
Betty Shabazz's daughter Qubilah went through two years of psychiatric and chemical dependency treatment because she was charged with plotting to kill a man who had a part in her father's death. Her 12-year-old son Malcolm set Betty Shabazz's apartment on fire on June 1, 1997, due to his anger over his mother's absence. Betty was burned, over 80% of her body and the doctors said she had a low chance of surviving. She passed away three weeks later on June 23, 1997.
Despite her tragic death, Betty Shabazz deserves to be remembered as an amazing woman because she experienced so many tragedies, and yet, remained an inspirational figure.
[Sources: Biography.com ; The New York Times ]