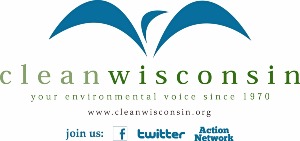 According to a recent press release, Clean Wisconsin, a nonprofit organization that advocates for clean air and water, and the Wisconsin Farm Bureau released a statement addressing the recent policy updates to Natural Resources 151 (chapter 151 in the Wisconsin State Legislature). These updates are aimed at protecting the drinking water in Northeast Wisconsin and were implemented by the Department of Natural Resources.
Clean Wisconsin Water Program Director, Scott Laeser states "These new protections are a result of tireless effort on the part of residents in Northeast Wisconsin to implore the state to address drinking water contamination, and we are pleased to see them take effect." He includes that residents in places like Kewaunee County have been struggling with contaminated drinking water for years and that he is glad to see steps being taken to correct it.
Paul Zimmerman, Wisconsin Farm Bureau's Executive Director of Governmental Relations, says that "WFBF looks forward to continuing to work with farms, local citizens and other stakeholders to ensure that these new protections are implemented to improve groundwater quality." He adds that the local and federal governments need to provide more resources for local farmers in order to accomplish this.
Clean Wisconsin and the Wisconsin Farm Bureau are looking forward to working together to make Wisconsin a place where everyone has access to clean drinking water.
[Source: Wisconsin farm bureau federation ]