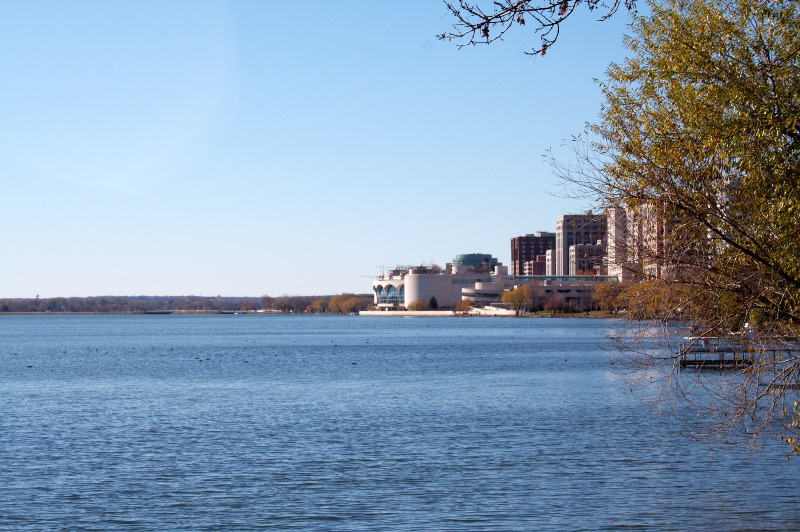 Wisconsin DNR Adds Lake Monona to State's
List of "Impaired" Waters
by Leilani McNeal, age 16
The Wisconsin Department of Natural Resources has placed Madison's Lake Monona on the state's list of polluted waters.
New studies show contamination from PFOS and other chemicals in bodies of water across Wisconsin. Lake Monona, along with both Starkweather Creek and Wingra Creek, have been added to the list of waters contaminated with "forever chemicals." PFOS are part of a larger group of chemical compounds known as perfluoroalkyl substances (PFAS).
PFAS, perfluoroalkyl and polyfluoroalkyl substances, are colloquially referred to as "forever chemicals" since the compound is nearly impossible to break down. These man-made substances compromise the health of animal populations and make fish consumption unsafe, according to Wisconsin's Department of Natural Resources (DNR). Over-exposure to PFAS has been linked to health issues such as cancer, high cholesterol, and decreased immunity.
Earlier this summer, after new testing revealed high levels of PFAS, health officials cautioned anglers to limit consumption of fish from all but two of Madison's lakes. Based on the new test results, DNR scientists included Starkweather Creek and Wingra Creek and Madison-area Lakes Monona, Waubesa, and Kegonsa on Wisconsin's polluted waters list.
High phosphorus levels and E. Coli landed an alarming number of lakes, including Dane County's Stewart Lake and Tiedman's pond, on the DNR list of the 743 "impaired" waters. Phosphorus runoff triggers algae blooms at a faster than normal rate. All waters on the list must have a restoration plan in place to avoid further water quality setbacks or other public health consequences.
Wisconsin's DNR is accepting comments on the proposed list through Oct. 1 of 2021. Roughly 15,000 lakes and 86,000 miles of streams and rivers exist in Wisconsin. The DNR is required to update the polluted waters list every two years in order to comply with the federal Clean Water Act.
[Sources: Madison.com; Wisconsin DNR; Wisconsin State Journal ; Wisconsin Department of Health Services]