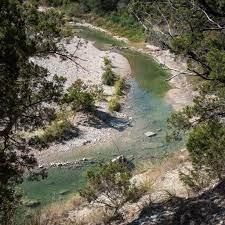 Odell Beckham Jr. is a legendary football player. In fact, football fans probably recognize his name immediately due to his athletic talent.
Beckham was born on November 5, 1992, in New Orleans, Louisiana. His parents were athletes, which helped the young Beckham understand what it takes to be successful in sports. He attented Isidore Newman High School, where he excelled in football and basketball. During his four seasons of high school football, Beckham was one of the best players at his school.
Following high school, Beckham became a U.S. Army All-American. And then, just like his parents, he enrolled at Louisiana State University (LSU).
Beckham quickly became one of the best and most dynamic players LSU has ever had. During his freshman season in 2011, he caught 41 passes for 475 yards and scored two touchdowns; for these efforts, he was awarded All-SEC honors. Despite this being only his first year, Beckham was second best on the team for receptions. Also in this season, he played in all 14 games and started nine times.
As a sophomore at LSU, Beckham became the team leader in receiving yards, and he made 43 catches. In Beckham's junior season, he set an LSU record with 2,315 all-purpose yards. This year, he ranked second in SEC history. Beckham ended up playing in all 13 games his junior year: along with Jarvis Landry, the two receivers became the first receiving pair to amass 1,000 yards in 2013.
In 2014, Beckham was drafted to the New York Giants, an NFL team. In his first season with the Giants over a span of just 12 games, he caught 91 passes, ran 1,305 yards, and scored 12 touchdowns. Simply put, he was one of the best rookies in the NFL. In fact, in his first year with the Giants, Beckham was good enough to play in the Pro Bowl.
Beckham has improved over the years and is till a star on the Giants. He takes his training seriously, and it shows. As Beckham himself puts it, "I'm not very good with just being mediocre or ok. My goals are set pretty high no matter what."
[Sources: odellbeckhamjr13.com ; LSU Tigers Player Bio ]