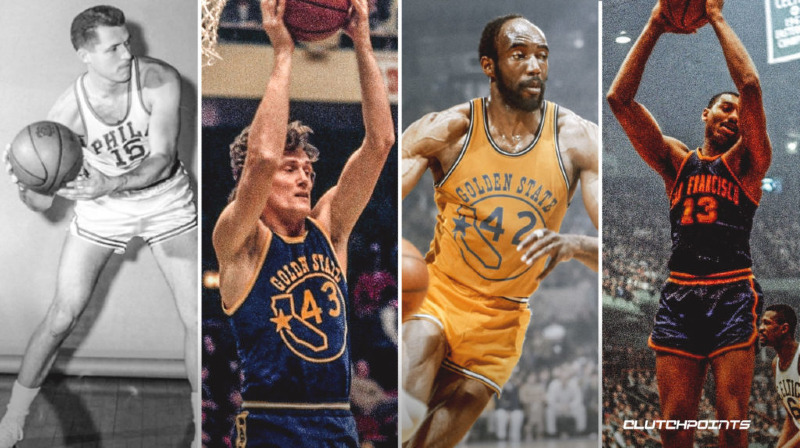 The History of the Golden State Warriors
by Owen Ayite-Atayi, age 14
The Golden State Warriors are a National Basketball Association (NBA) team that is worth 5.3 billion dollars as of 2022. The Warriors rank the third most valuable NBA team and the fifth most valuable sports team in history. The Warriors as a team have set many franchise and league records over the decades.
From 1946 through 1962, the Golden State Warriors were an Eastern Conference team that was named the Philadelphia Warriors. The team was established in 1946 and coached by Eddie Grattlieb, the first ever coach of Warriors basketball. Grattlieb coached for 11 years and retired in 1955, with a championship ring.
In the 1959 NBA Draft, the Philadelphia Warriors selected Wilton Norman Chamberlain, also known as Wilt. He was a 7'1" lengthy center who was phenomenal and knew how to use his body to beat his competition. He had a 7'8" wingspan and a 48 inch vertical. He was a territorial pick from the Kansas Jayhawks who led his team to a 42-8 record and the Final Four. When he was in college, he averaged 29.6 points per game and 18.9 rebounds per game. In his rookie season 1959-60 for the Philadelphia Warriors, he was an explosive center who averaged 37.6 PPG, 27 REB and 2.3 assist per game. He was selected to play in his first NBA All-Star game as a rookie. Wilt won Rookie of the Year and Most Valuable Player of the year as a rookie.
Wilt went on with his NBA career putting up significant numbers as seasons went by. On March 2, 1962, Wilt Chamberlain did the impossible for the Warriors franchise. He scored 100 points against the New York Knicks in a regular season game. He set the record for the most points scored ever in a single NBA game. Wilt is arguably one of the best franchise players to ever play the game of basketball.
In 1962, the Philadelphia Warriors moved to San Francisco bringing their two NBA championships with them. They rebranded into the Golden State Warriors. The Warriors did not win another championship until 1975, then again in 2015 against the Cleveland Cavaliers. They fell short the next year in a rematch against the Cavaliers in the finals. They would go on to beat the Cavs two more times in 2017 and 2018. The Warriors returned to the finals in 2022 against the Boston Celtics winning a thrilling series with the help of Stephen Curry, Klay Thompson, Draymond Green and Andrew Wiggins.
The Golden State Warriors are a culture of joy, a team that plays hard on the court, has fun and is very good at molding players into the perfect position. They have a lot of history and record breaking moments through the decades, and they will forever go down in history as one of the most successful NBA teams of all time.
[Sources: Basketballarticles.com; Image Credit: clutchpoints.com]