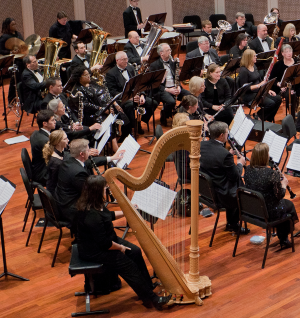 According to a study from Northwestern University, music and audiobooks reduce pain in most patients after surgery. The study started with adults, but will be repeated to young adults and children.
Sunitha Suresh, a Northwestern University student in biomedical engineering and music cognition, got the idea for the study when her grandmother shared a room with three other patients after major surgery. Suresh gave her grandmother an iPod filled with her favorite Indian classical carnatic music to listen to when her family was unable to visit; the music helped her grandmother relax and feel less anxious.
However, Suresh hypothesized that her grandmother experienced less pain while listening to music and thought maybe children would respond similarly. She teamed up with her father, Santhanam Suresh, a professor of anesthesiology and pediatrics. Together, they studied how listening to music and audiobooks, each chosen by the children themselves, affected their pain level.
The study began with 60 patients between the ages of nine and fourteen who were undergoing major operations that required multiple-day hospitalization following surgery. Immediately after the surgery, the children took medication to control the pain. The day following surgery, the researchers divided the children into three groups. One group listened to 30 minutes of music, and another group listened to 30 minutes of an audiobook. The last group listened to complete silence from noise-canceling headphones for 30 minutes. The stories were James and the Giant Peach while the music featured artists like Miley Cyrus, Taylor Swift, and Justin Bieber.
To measure the amount of pain patients were feeling, Suresh used an illustrated scale from one to ten. The children pointed to the face next to the number that best described their pain level. The team found that children who listened to music or a book reduced their pain level by one point on the illustrated scale of 10 points. "The post-operation equivalent of taking an over-the-counter pain medication like Advil or Tylenol," said Dr. Suresh.
"When it comes to distracting people from pain, music has special qualities," said Dr. Lynn Webster, a pain specialist and past president at the American Academy of Pain Medicine. "It can generate not only a focus and reduction in anxiety, but it can induce a feeling of euphoria."
Children don't tolerate medication as well as adults. They are small and more vulnerable to the side effects of medications. Hopefully with follow-up studies, said Dr. Suresh, doctors' recommendations could be made to help reduce the amount of pain medication children receive during the post-operative period.
"The less pain medication, the better," said Dr. Suresh.
[Source: NPR Shots ]