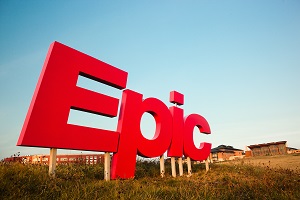 In Flint, Michigan, people have unwittingly ingested lead-infused water due to a change of water sources. But how do they find out where people are getting poisoned and who has lead in their blood?
Recently in Flint, Michigan, government officials approved a change in water sources for the city, switching the water source from Lake Huron to the Flint River. Residents complaining of stinky, brown water spurred researchers from Virginia Tech to look into the situation.
Unfortunately, in late 2015, the researches concluded that Flint's drinking water contained elevated levels of lead. Specifically, they indicated that the Flint River water is corrosive to lead pipes.
The effects of lead, including brain damage, are especially harmful to children. The worst thing about the contamination was not knowing who had it and what areas the tainted water was reaching.
Epic, a multi-million dollar medical software company located in Verona, Wisconsin, created software that makes it easier to sort through medical records related to the Flint Water Crisis. Using this software, Dr. Mona Hanna-Attisha of the Hurley Medical Center in Flint was able to analyze confidential blood test results on over 700 Flint children to locate which areas in the state were most impacted by lead exposure.
With this knowledge, government officials were able to provide people in the Flint area with bottled water and water filters—a quick fix to the crisis. Flint also returned to its previous supply of clean water fro Lake Huron.
"If we did not have Epic, if we did not have (electronic medical records), if we were still on paper, it would have taken forever to get these results," Hanna-Attisha stated.
Various health organizations throughout the country plan to rely more heavily on Epic software for specific problems in the future. This increase in access to electronic medical records promises many Americans a bright, healthy future.
[Source: Madison.com ]