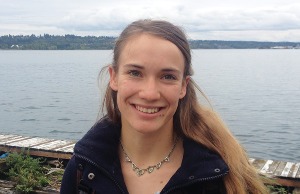 With wind whipping through the sails of her ship, Laura Dekker set off on a once-in-a-lifetime adventure. She had a dream of sailing around the world, and she wanted badly to accomplish it. At the age of 14, Dekker set out to achieve her dream and began to sail around the world by herself.
Dekker was born on September 20, 1995, in New Zealand waters while her parents were on a seven-year-long sailing trip. Her family traveled for another five years before returning to the permanent home in Holland. Dekker started sailing alone when she was just six-years-old. As she grew up, she competed in competitive dinghy and offshore races.
Dekker's parents supported their daughter's dream to sail around the world solo. The Duch government, on the other hand, did not approve of Dekker's plans, So the government took custody of Dekker. By the end of a complicated 10-month-long court case, however, custody of Dekker was returned to her parents. On August 21, 2010, the adventurous teen began her precarious voyage.
Dekker's trip was not without obstacles. To avoid the possibility of a pirate kidnapping, Dekker lengthened her path. And when storms threatened to wreck her ship, Dekker persisted.
Beginning and ending in St. Martin, a Dutch colony in the Caribbean, Dekker's journey continued through her 16th birthday. Once she completed the trip, rather than returning to Holland, she followed her previous route back to New Zealand. Then, she settled down in the country in which she was born, where she lived aboard he boat Guppy , a 38-foot Ketch.
In 2013, a documentary was released about Dekker's voyage called Maidentrip. Dekker recorded footage for the film throughout her trip. In it, she shows the challenges that she faced while sailing.
Defying those who dared to try and stop her, Dekker accomplished her dreams.
[Source: LauraDekker.nl ]