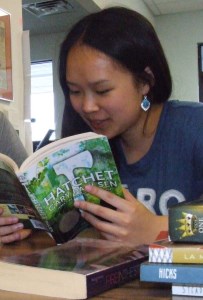 Christy's Summer picks
by Christy Zheng, age 13
As an avid reader, I try to read a variety of genres. Statistics show that reading only 4 books over the summer will keep your reading level up for the upcoming school year. If you need a new book to try, check out this list!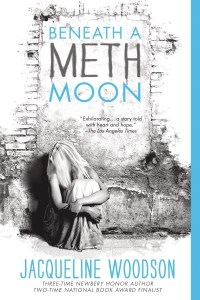 Beneath a Meth Moon by Jacqueline Woodson
This is a powerful and touching story about a girl named Laurel. The book goes back between the present and the past, as Laurel recounts her memories about her life before the moon (meth). We go through her memories of her mom and grandma, and how they passed away. She talks about how she got addicted, and the consequences as a result. Warning: Keep a box of tissues nearby.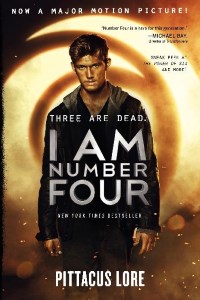 I Am Number Four by Pittacus Lore
Imagine you are on an alien planet. Your people are dead, your planet is ruined, and you are one of the few survivors. Guided by one of the caretakers, you have to constantly be on the run, because a group of hostile aliens seek to kill you. Welcome to the life of "Four", one of the few survivors from planet Lorien. He is constantly on the run from Mogadorians, the ones who invaded and destroyed his planet. But the good news is, Four has special powers, and if he can develop them, he may have a chance to fight with the others of his kind and someday take back Lorien. Will he succeed? Read on to find out! Note: This is the 1st book of the series.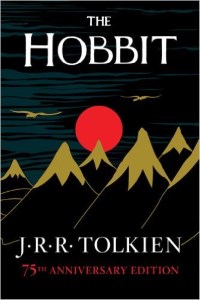 The Hobbit by J.R.R.Tolkien
Bilbo Baggins is an unlikely hero. He believes eating several meals are of utmost importance, and he would rather be blowing smoke rings than swinging swords. But when a wizard called Gandalf brings 13 dwarves on a quest to Bilbo's house, a strange part of him awakens and he agrees to go with them. Before long, Bilbo finds himself far away from home, doing things he would have once found ridiculous. Join Bilbo as he goes on a remarkable adventure that will lead to new discoveries, treasure, and an unforeseen ending. Note: The Hobbit is a prequel to the Lord of the Rings.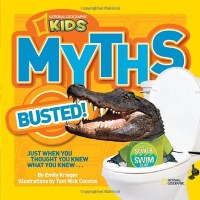 Myths Busted! by National Geographic
I highly recommend this book for reluctant nonfiction readers. While the stereotypical nonfiction book has very complex words and not a lot of graphics, this book is the opposite. Interesting pictures and a short paragraph or two accompany every myth. It is not very long, and it is very interesting. Do you eat spiders in your sleep? Are there alligators in the sewers of New York City? Also check out the other books in this series and from National Geographic!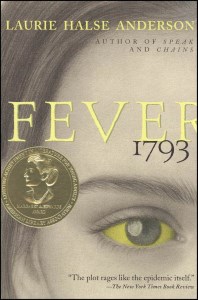 Fever 1793 by Laurie Anderson
Matilda Cook (Mattie) is a girl with big dreams. She dreams of expanding her family's coffeehouse, and of Nathaniel Benson, her childhood friend who has become more than just a friend. Those dreams are soon interrupted when fever sweeps through town, and it's not the old 99 degree temperature we are used to, it's much more than that. With people dying left and right, she ends up being forced to flee into the countryside with her grandfather when her mother falls ill. But finding refuge there is going to be harder than she thinks.