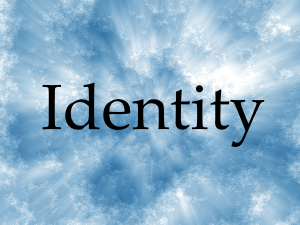 2015. The year of Black Lives Matter, Caitlyn Jenner, same-sex marriage, and Rachel Dolezal. It seemed that with each passing month, 2015 continued to push, question, and challenge social norms and issues.
It came as no surprise, then, when Dictionary.com announced "identity" as its word of 2015. Defined as "the qualities, beliefs, etc., that distinguish a person or thing," identity and that which comprises it has indeed been on the mind of many Americans this year.
According to the website which consistently tracks searches, Americans are more likely than ever before to look up words like "pansexual" and "microaggression." Because of trends like these, the site appropriately decided to select the word "identity" as its word of the year.
Trends such as these and the amount of publicity social issues received throughout 2015 indicate a shift in society, those at Dictionary.com posit. Society is beginning to think about identity as a more fluid concept than it was once considered. In fact, after announcing "identity" as its word of the year, Dictionary.com updated many identity-related definitions, such as "identity," "code-switching," and "gender expression." Even the definitions of previously thought set concepts are changing after the events and discussions of this year.
[Source: Channel3000.com ]