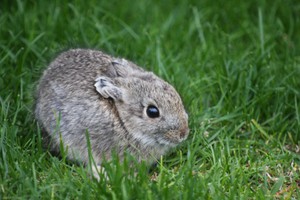 Eight years ago, the smallest breed of rabbits in North America -- the pygmy rabbit -- was close to extinction. Currently, scientists are trying to help this species survive.
The Columbia River Basin had served as this rabbit's home until recently. The drastic conversion from their original homes in steep sagebrush to farm land contributed to the rabbit population's decline. Because these rabbits are now on the endangered species list, biologists are testing ways to save the small mammals.
Specifically, to combat the low pygmy rabbit population, biologists started a captive breeding program in 2007. They captured a total of 16 rabbits; however, the health of these animals was not good enough to breed healthy baby rabbits, also known as "kits." To expand the gene pool, biologists brought in the rabbit's relatives from Idaho.
Later that same year, biologists released 20 pygmy rabbits into the wild. Unfortunately, only one rabbit survived. The others, were eaten by predators, most likely coyotes.
Since the biologists' previous plans failed, they are now trying to find new ways to save the pygmy rabbits. One new idea of theirs is to put the rabbits in a fenced-off area, where they would be safe from threats. Another idea is to eliminate a number of the coyotes that are hunting the rabbits.
Biologists are continuing to try and repopulate the pygmy rabbits, even though previous attempts haven't succeeded. Only time will show how successful the new plans will be.
[source: Simpson Street Free Press Archives ]