Project Teen Money Issues Challenge To Local Young People
By Patricia Cazares, age 16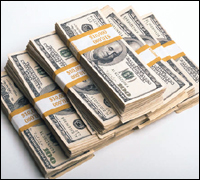 The teen years are for a lot of things. You can have fun, hang out with friends, and attend school. But one of the most important things you can do is to learn to manage your money and plan ahead for college. It's crucial that you start this process early.
There are a lot of tools available online to help you do this. All you have to do is Google: 'Financial literacy for teens' and a ton of resources will come up. While working in the Free Press room, recently, I came across a really interesting local story. It's a useful tool for kids offered right here in Dane County and it's called "Project Teen Money."
This is a unique challenge created by Summit to help teenagers and young adults achieve financial success. Students create three short videos meant to inspire other young people to save, spend, and give back to the community. The videos are between thirty and ninety seconds long. The winner of the Project Teen Money challenge gets a $2,500 scholarship. The other competitors each receive a $500 scholarship.
The 2014 videos are posted online at SummitCreditUnion.com/ProjectTeenMoney . The students are hoping for feedback from the community. You can log on to the Summit website each month to cast your vote.
As we have written about before on these pages, Summit has in-school branches at Madison Memorial and Madison La Follette high schools. If you attend either of these schools it is easy to stop by these Credit Union branches to get advice or ask questions. From experience, I can tell you that once you start to gather information about finances and savings, it quickly becomes a very interesting subject. The Summit website is a good place to start looking. But there are other really interesting financial literacy sites out there.
Remember, if you plan to go to college and get ahead in life, it's important to start young. It's important to make learning financial skills part of your teen life. It will pay off in the long run.