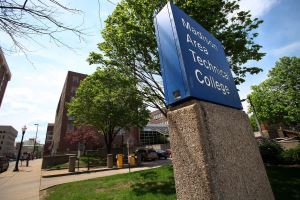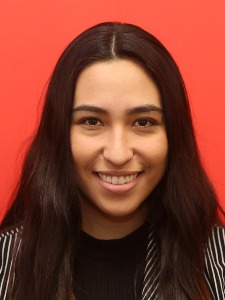 The coming decision on a new Madison College campus will be one of the most important and lasting decisions this community makes. Locating a college campus in or near South Madison is a game changer. It will dramatically alter how young people, in particular young people of color, are educated. Access to college in Dane County and surrounding area will forever change.
Despite arguments made against this plan by higher-ups at UW-Madison and Madison College in The Capital Times , as a member of the South Madison community, I believe Madison College President Dr. Jack E. Daniels' plan will force the city to address the relative lack of educational resources in our area.
Recently, Daniels announced his plan to close the downtown location of Madison College, located at 112 N. Carroll St, and use the funds from the transaction—a projected $12 million—to finance an expansion of the South Madison campus, currently located in The Villager Mall.
We at Simpson Street Free Press have been following these issues for a while. Daniels' plan, part of the South Madison initiative, is focused on creating educational opportunity for those whose income is at or less than the poverty line. The South side is exactly where much of this population lives.
This decision is informed by the results of research conducted by two independent research projects, Capital Area Regional Planning Commission and the City of Madison Neighborhood Indicator Project, which concluded that South side residents have higher barriers to opportunity than other Madison residents in other neighborhoods.
These results are obvious to the people living within these communities, but are nonetheless deplorable, especially given this community's proximity to Madison's highly resourced downtown area.
The fact that university officials like Jonathan Barry and John Wiley seem to gloss over these issues when considering the pros and cons of this plan is disheartening.
Indeed, Wiley told The Capital Times , "All things considered I don't see it as a really needed or strategic decision. I'm actually not sure what the underlying reasons are..."
Both UW-Madison and Madison College have made policy maneuvers indicating South Madison is an institutional priority. Why then, do they seem to forget this, when faced with a potentially controversial construction decision?
South Madison residents are educationally disadvantaged and impoverished. Bringing more forces of education will have direct benefits in the community; it would bring hope in the form of educational opportunity, new jobs, and greater diversity.
Investing in South Madison's educational infrastructure also has the benefit of preparing more disadvantaged students and students of color for entrance into UW, as the Madison College two-year transfer program is a popular option for students facing financial barriers to secondary education.
Wiley cited difficulties with bussing and the potential costs of renovating existing infrastructure as a justification for maintaining the status quo.
We at Simpson Street Free Press are not huge proponents of the status quo. This very status quo continues to leave Madison's community--especially Madison's disadvantaged neighborhoods and communities of color--high and dry. One need not look to the dire statistics in the Race to Equity report to understand that prioritizing the educational and community needs of Wisconsin's young people of color over the potential inconvenience of moving buildings is necessary at this juncture.
The time to act has come and gone. Investing in Madison's poorest communities is one way that university officials can show they are not simply paying lip service to the needs of disadvantaged youth. Daniels' plan will have the impact of increasing the connection between college students and the greater Wisconsin community-- thus reinforcing the Wisconsin Idea-- a founding tenet of Wisconsin's publicly funded educational institutions. At Simpson Street Free Press, we pursue the Wisconsin Idea. We hope UW-Madison and the Madison College Board will join us.
[Sources: The Capital Times ; Wisconsin State Journal ]